Accompany us on a virtual tour through Hugo Boss Platz.
In the former Gaenslen & Völter Areal, there is a long clothing and textile tradition, as it is where the company that the location was previously named for started its textile empire. The location is known today as Hugo Boss Platz.
This second luxury location opened in early 2019 and with it, Outletcity was able to expand its already extensive range of popular premium and luxury brands. In addition to the exclusive fashion brands, top restaurateurs such as Starbucks, Marché Mövenpick, Almresi and Amorino have also joined the brand portfolio.
TODAY: Top-class luxury brands gathered in one place
Impressions of Hugo Boss Platz today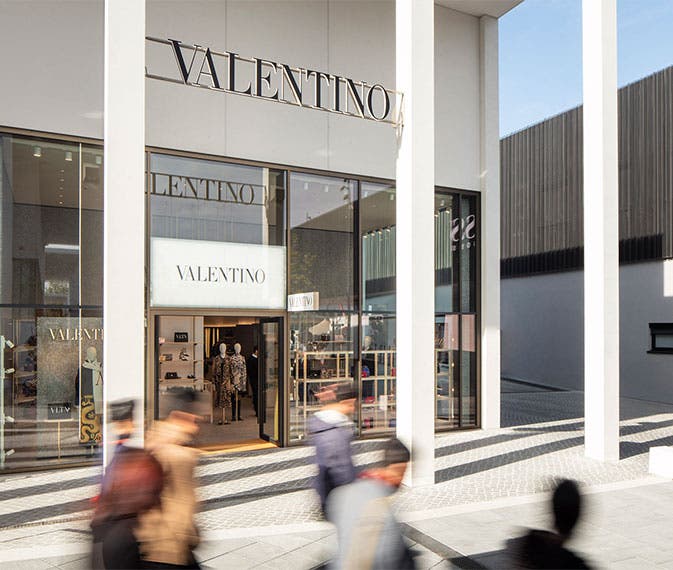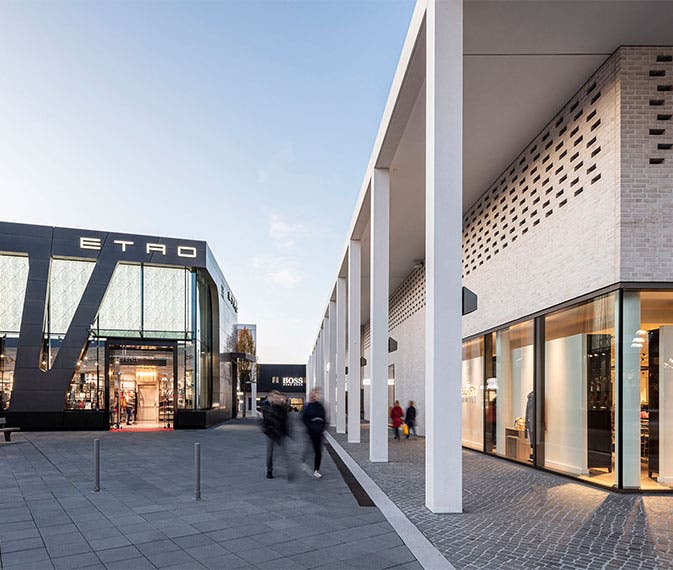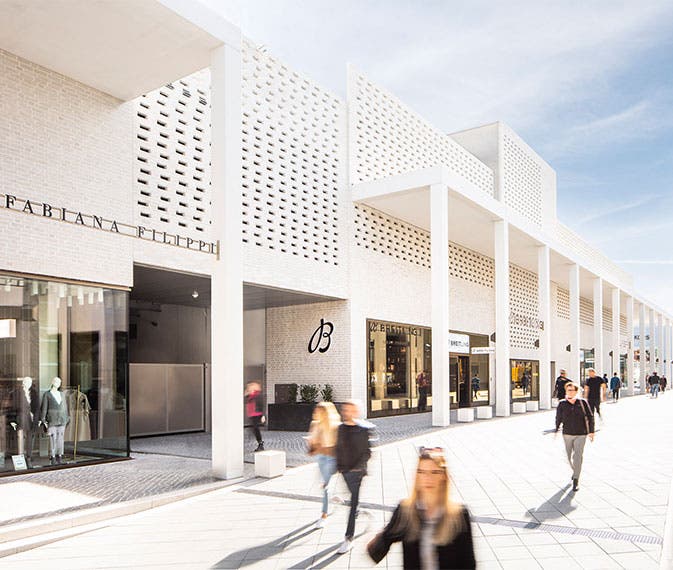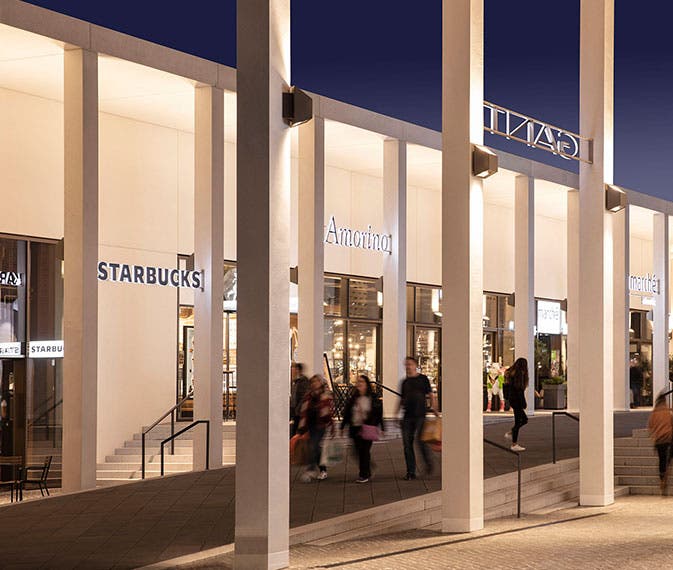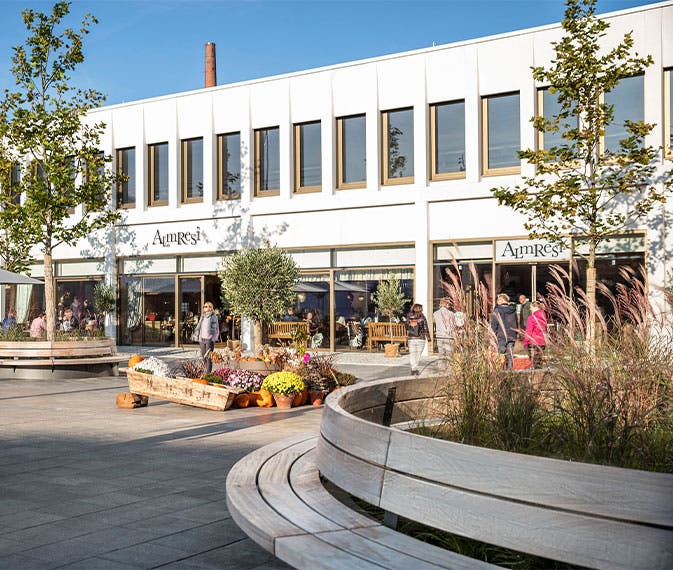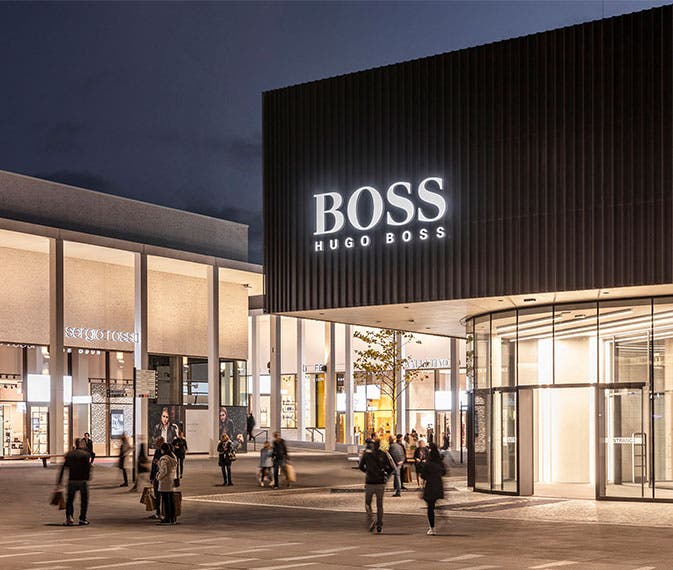 Our brands located in this area also in our Online Shop: JOOP!
Our brands located in this area also in the Online Shop: Karl Lagerfeld
Restaurants in Hugo Boss Platz
THEN: Start of an empire for fabrics and textiles
More locations at Outletcity