First-class fashion for discerning customers. The PAUL & SHARK label has been delighting customers with exclusive collections since 1976. The Italian fashion brand specialises in luxurious sportswear that impresses with high-quality materials, clear cuts and innovative patterns. Discover the versatile range on site at the new Paul & Shark store at Outletcity Metzingen.
Discover the versatile range on site at the new Paul & Shark store at Outletcity Metzingen.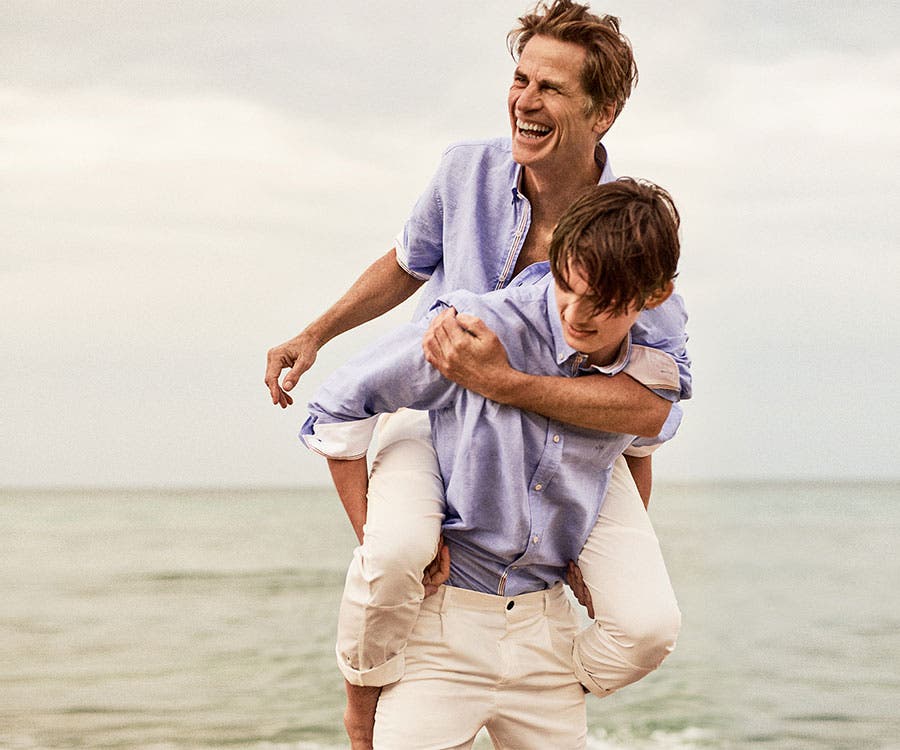 Paul & Shark
-20 %
when buying denim items
Oct 5, 2023 - Oct 7, 2023
Enjoy additionally -20 % off the outlet price when buying denim items.
Purchase Exquisite Casual Wear in the Paul & Shark Outlet
Inspired by love for the sea, the label Paul & Shark was founded in 1976. Innovation and
lifestyle with Italian influence
come together to create a collection of high-quality clothing for men and women. The label is known worldwide for its exclusive craftsmanship and maritime designs. Just like in a factory outlet, the fashion in the Paul & Shark sale at Outletcity Metzingen is offered at reduced prices. Smart collections and exclusive materials are guaranteed. Discover the diverse offers of Paul & Shark fashion for men:
Paul & Shark Sale: Functionality and First-Class Materials
High-quality yacht fashion in a sporty design is the watermark for the famous Italian fashion brand. Fine materials, innovative techniques and a talent for luxury sport and casual fashion all make the collections from Paul & Shark stand out. The straight lines in the designer's style language are inspired by classic Italian fashion. The designs reflect the love for detail and maritime flair, which is particularly present in the shark motif. Not only is the appearance a deciding factor, but also the functionality of the
fashion for men and women
. Water and wind-proof materials, weather resistant cotton and wool are all worked into long-living and classic pieces.
In the Paul & Shark outlet, you can find men's fashion in a clearly casual look, which become classics through colourful details such as contrasting cuffs, trimmings and striped prints. Stylish and sporty elegance make the creations what they are. Create your own exclusive outfits in trendy colours. In the Paul & Shark sale close to Stuttgart, a large selection of offers and reduced prices await you.
Italian flair with a sporty influence
and a hint of luxury are available at Paul & Shark. Expand your wardrobe with stylish casual wear and functional sports clothing.
Read more
Paul & Shark Outlet Store **
Opening hours
Address
Hugo Boss Platz 8
D-72555 Metzingen

+49 (0) 7123 9346 220


Show map

To the app
Payment options in this store
*Percentage taken from the Manufacturer's recommended retail price, if available.
** Paul & Shark Outlet Store Metzingen - operating company: Paul & Shark — DAMA S.p.A | Via Piemonte, 174 | 21100 Varese - Italy