When premium shopping meets premium services
SERVICES AT THE OUTLETCITY METZINGEN
What are the ingredients for a perfect shopping experience? What brings a smile to our visitors' faces? Here at OUTLETCITY METZINGEN, we ask ourselves these questions every day. After all, each shopping visit should leave you feeling happy and content. Are you tired of endlessly searching for somewhere to park? We have over 3,500 parking spaces for you to choose from. Or why not try the direct Shopping Shuttle bus from Stuttgart? Would you like VIP service or personal shopping advice? Take advantage of our attentive childcare in the Kids Camp or our free Wi-Fi if you want to stop for a break. Don't worry about your baggage or shopping. With our numerous lockers, you can be sure everything is stored securely. In short: you can simply have a great day at OUTLETCITY METZINGEN, or even two. We're always here for you!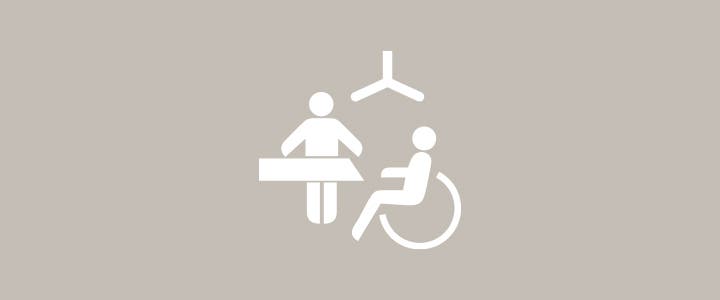 "Toilet for all"
The full participation in society and satisfaction of each individual customer are very important to us. "Toilets for all" are an important step on the way to an inclusive society. This means a wheelchair toilet with additional care couch, lift and plenty of space to move around. The toilet can only be entered with a Euro key. This key can also be borrowed from the OUTLETCITY Service Center upon presentation of the disability ID.

The "toilet for all" is located on the ground floor of Reutlinger Strasse 63 below the escalator.
Services at OUTLETCITY METZINGEN