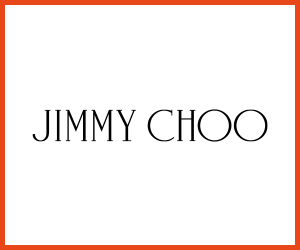 Jimmy Choo
up to -75 %
on selected items
From 03/08/2020
Get up to -75 % off the retail price on selected items.
Jimmy Choo shoes, clothing and accessories at the OUTLETCITY METZINGEN
Jimmy Choo is an iconic and luxury lifestyle & designer brand defined by a sense of glamour and style that has primarily become well-known for Jimmy Choo shoes. The origin of the brand, founded in East London in the 1990s, goes back to a shoemaker by the name of Jimmy Choo who supplied the global jet set with Jimmy Choo bags, including Princess Diana. In 1996 the company was managed, among others, by Choo's niece, Sandra Choi, who was responsible for design. A position she still holds to this day. Mr Choo left the company in 2001.
Jimmy Choo shoes – luxury fashion made in Italy
The sexy cut, fashionable design and exceptional Italian craftsmanship delighted the discerning clientèle time and again and secured immediate success for the first collection. With the aim of founding a global luxury company, Jimmy Choo was able to attract some major investors and embarked upon a worldwide expansion with new product categories, for example, Jimmy Choo perfume.
Jimmy Choo – from East London to the world's catwalks
As a pioneer in dressing celebrities, Jimmy Choo was one of the first brands to bring shoes and handbags to Hollywood where the red carpet proved the perfect catwalk for Jimmy Choo pumps and, of course, clothing and bags. The brand's popularity among celebrities helped drive the expansion forward at a fast pace. Its iconography has been further defined by the bold and dramatic, glamorous but strong women in towering Jimmy Choo high heels with luxury handbags photographed by the likes of Mario Testino, Terry Richardson and Steven Meisel. Today, under the creative direction of Sandra Choi, Jimmy Choo boasts a comprehensive collection of ladies shoes, Jimmy Choo handbags, small leather goods, sunglasses, glasses, fragrances and men's shoes and accessories. We hope you enjoy your unique Jimmy Choo shopping experience at the Jimmy Choo Outlet in Metzingen!
Read more
Payment options in this store
* Compared to the manufacturers' former RRP if there is any.
** Jimmy Choo Outlet Store Metzingen - operating company: J Choo Germany GmbH | Prinzregentenstraße 48 | D-80538 München