Join us on a virtual tour of our luxurious Schwenkel Areal
Schwenkel Areal tells its own story through its architecture: This spot embodies the centre of the textile industry it served as in Metzingen for generations.
The individual cuboidal buildings symbolize a collection of fabrics - the fashionable hallmark of Outletcity Metzingen. Traditional patterns like herringbone and pinstripe tie the whole space together by giving the location a common theme.
Today: luxury Designer fashion
Impressions of Schwenkel Areal today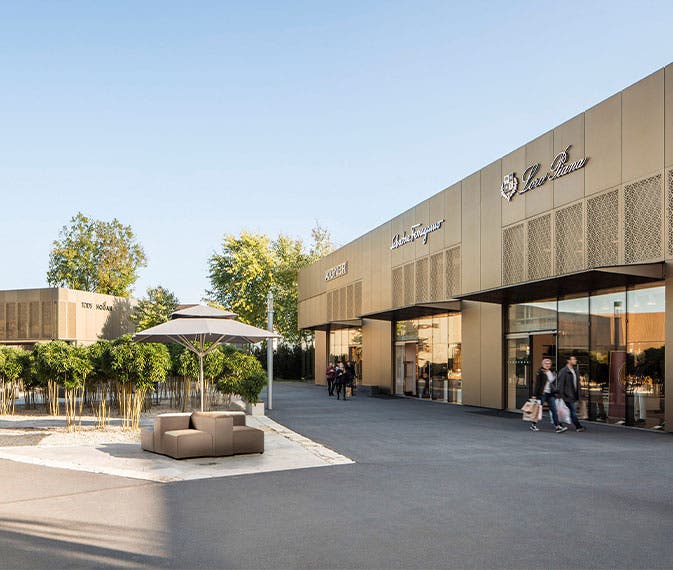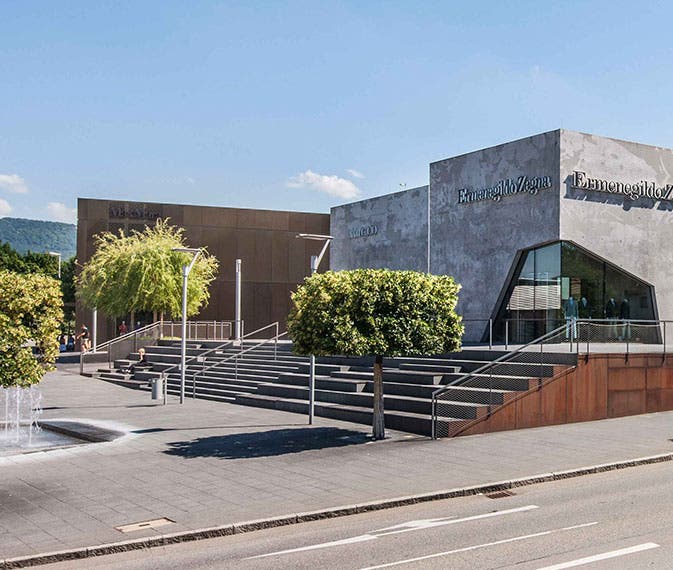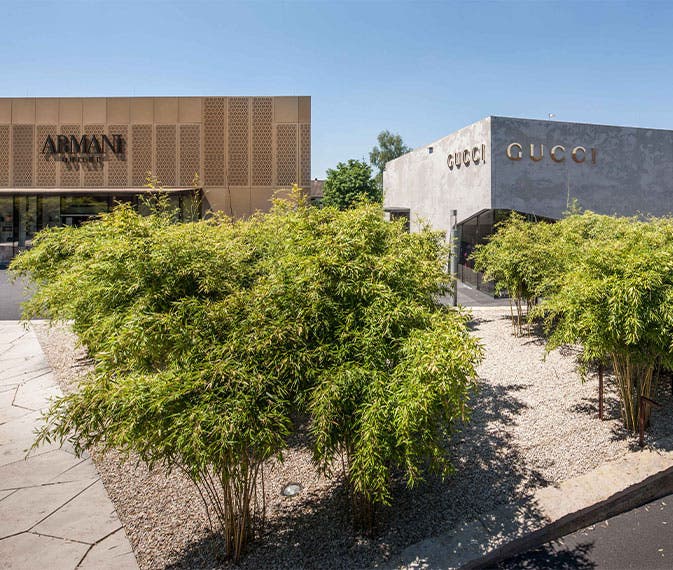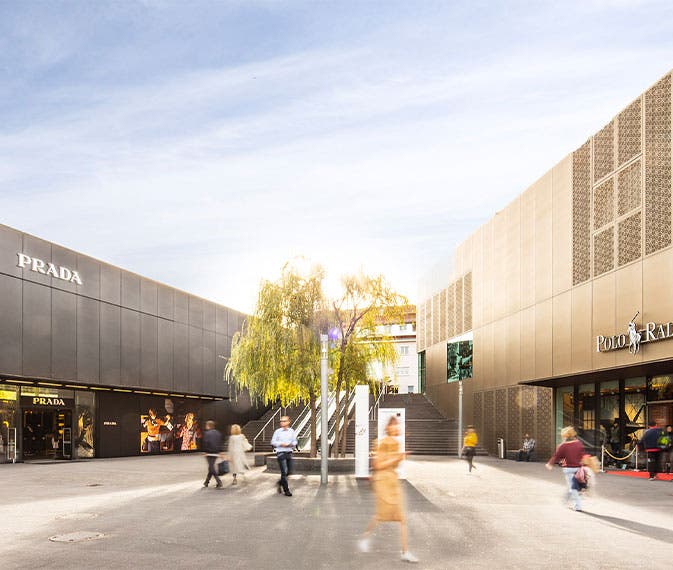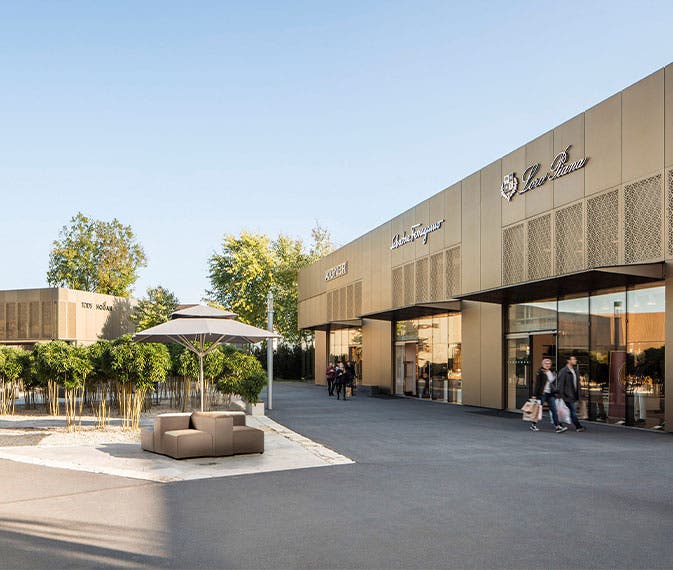 Brands from this location also in the Online Shop
Back then: the booming glovemaking industry
More locations at Outletcity