Visit the boutique and discover Missoni Lifestyle. The Italian luxury brand conveys its unmistakable style through its colors, fabrics and the iconic zigzag.
The Italian luxury brand conveys its unmistakable style through its colors, fabrics and the iconic zigzag.
Selection of our products on WhatsApp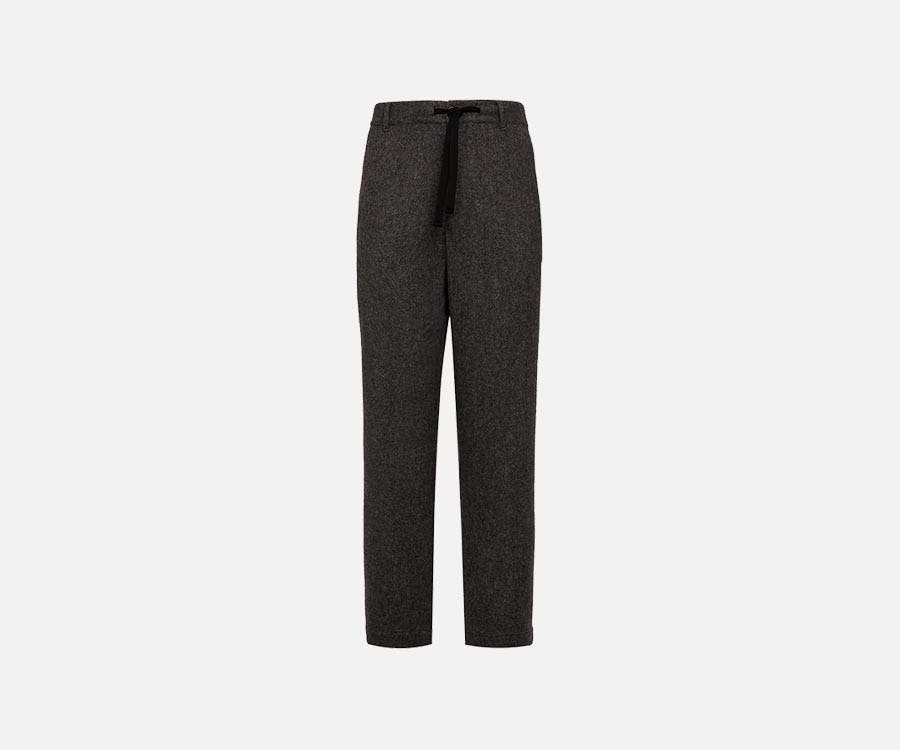 Missoni
New
Men's trousers in grey
Sep 22, 2023 - Oct 5, 2023
Now newly arrived in our Missoni Outletstore: Men´s trousers grey.
NEW for CLUB members with gold status: Private Shopping
For our CLUB members with gold status, we enable a shopping experience in true VIP fashion. You can book an appointment up to 120 minutes long with one of our fashion experts, who will stand by your side as your advisor in an atmosphere of privacy.
More information about collecting points
Missoni lifestyle – Italian fashion with colourful designs
The Missoni label combines vitality and optimism in its looks with many colours and geometric patterns. This creates an unmistakable style that can be found in a large palette of exclusive collections. The label is celebrated across the globe not only for its vibrant fashion, but also its accessories and furniture. Important humanitarian values such as sustainability, inclusion and respect for diversity have been a cornerstone for the company since its founding in 1953 by Ottavio and Rosita Missoni.
Discover the exclusive Missoni collections. The selection includes:
Men
Clothing
Bags & accessoires
Shoes
Women
Clothing
Bags & accessoires
Shoes
Swimmwear
Home & Living
Exclusive knitwear
In the Missoni world, art and know-how go hand-in-hand. Creativity and design along with ambition accomplish handcrafted experiments. As a result, new techniques have been born that have reinvented the world of knitted fashion. Missoni was founded as a company for knitwear and has been one of the forerunners of Italian fashion since the 60s, which you can now purchase at a greatly reduced price in the Missoni sale. Through aesthetic innovations and special colouring techniques, Missoni is changing the identity of knitted fashion. Bright colours, iconic flame and zig-zag patterns are now also expanding Outletcity's offer.

In the Missoni store, you can find extraordinary fashion for men and women. The hallmark of the world-renowned premium label is its vibrant combination of stripes, waves and slub yarn in a patchwork of geometric jacquard. Their most unmistakable style element is their zig-zag pattern, which lends a trendy note of ethno to pullovers, skirts, ponchos and even the Missoni dress. Alongside high-quality design, the family-owned company insists on the best Italian yarns.

Visit the Missoni store at Outletcity Metzingen close to Stuttgart and discover Italian designer pieces at great prices!
Read more
Missoni Outlet Store**
Opening hours
Address
Reutlinger Straße 67/1
D-72555 Metzingen

+49 (0) 7123 3603339

Collection in WhatsApp


Show map

To the App
Payment options in this store
*Percentage taken from the Manufacturer's recommended retail price, if available.
** Missoni Outlet Store Metzingen - operating company: YOOX NET-A-PORTER GROUP S.p.A. als Alleinaktionärin, die der Geschäftsführung und Koordination des Konzerns Compagnie Financière Richemont SA unterliegt | via Morimondo, 17 – Milano 20143 | Italy