Join us a on a virtual tour through the Gerber Areal.
The history of this location is closely connected with the cloth mills, tanneries and dye works that once stood here. Gerber Areal's fashion journey began in the middle of the 19th century as Metzingen's first industrial area. The construction of the Hugo Boss clothing factory laid the foundation of what is today Outletcity. In autumn 2019, the BOSS store moved to the former Gänslen & Völter Areal, which has since been renamed Hugo Boss Platz.
Since the middle of 2020, the famous old halls of BOSS have been home to two gems of modern cross-channel shopping: the new flagship outlet stores of Tommy Hilfiger and Calvin Klein offer the opportunity to extend the shopping experience from the store into the digital world with human-sized digital shopping terminals. Additionally, Tommy's Coffee provides a space to relax and enjoy a break. The 2021 introduction of Haribo and Bahlsen as well as the pop-up flagship store by Polo Ralph Lauren will make the area an absolute shopping highlight.
Today: unique architecture meets top premium brands
Impressions of today's 'Gerber' Areal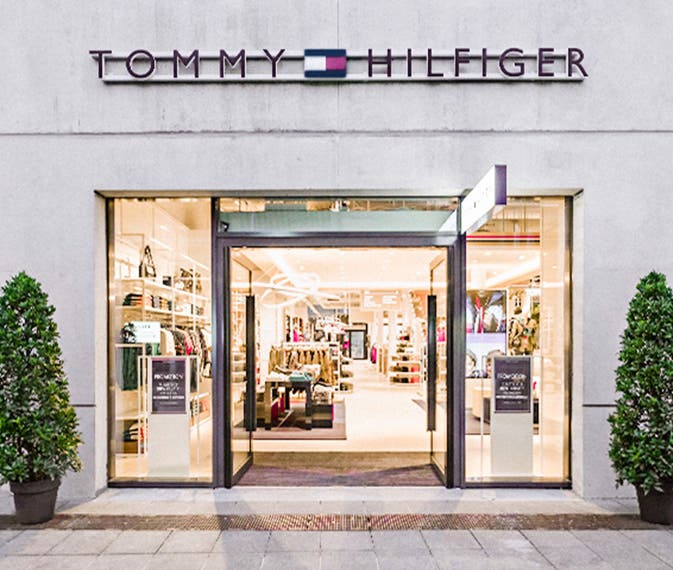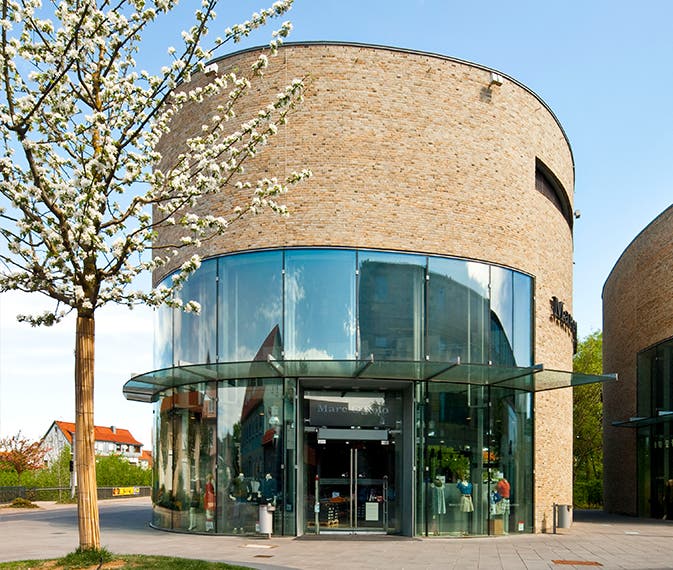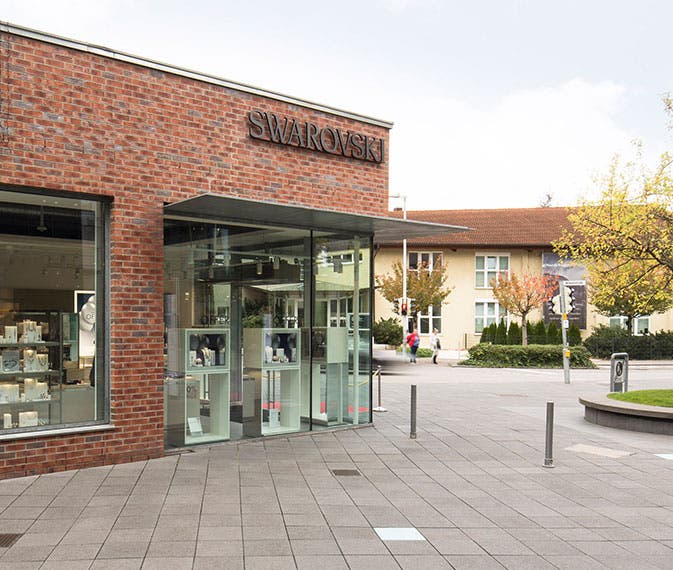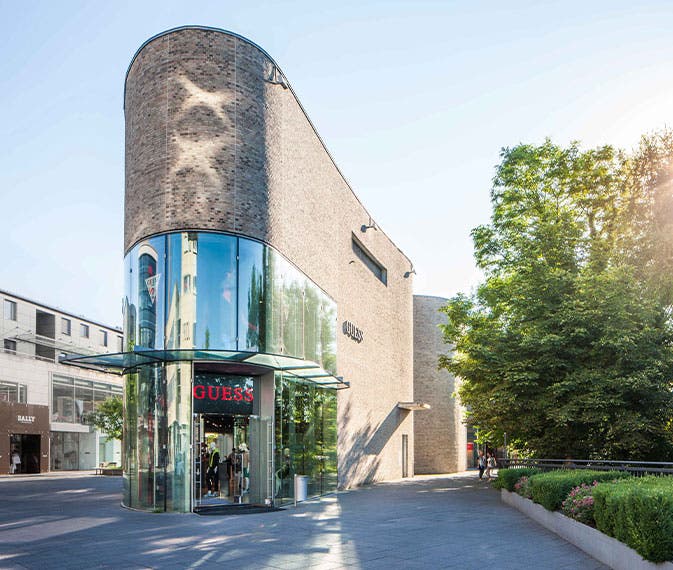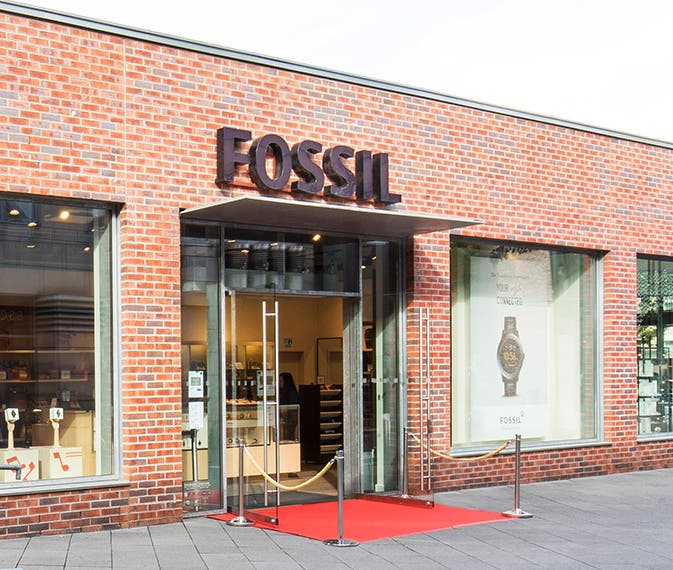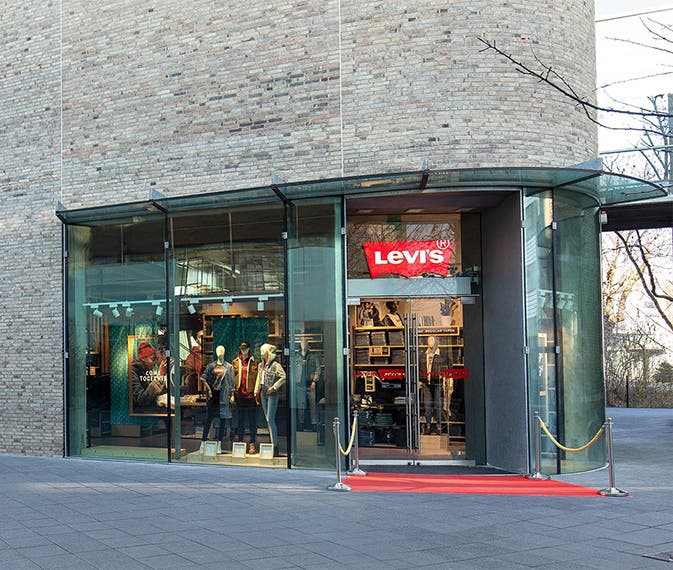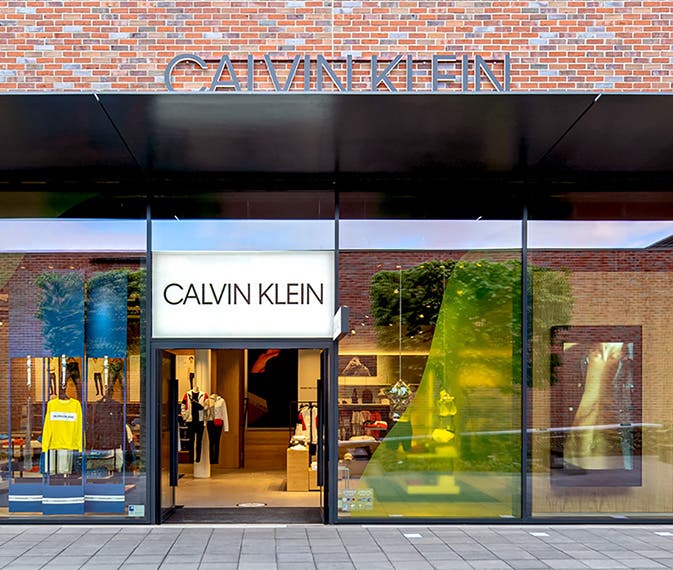 Adventure shopping in the new Flagship Outlets
In the past: The foundations for today's Outletcity
More locations at Outletcity