You'll find the new brand FTC Cashmere on Hugo Boss Platz.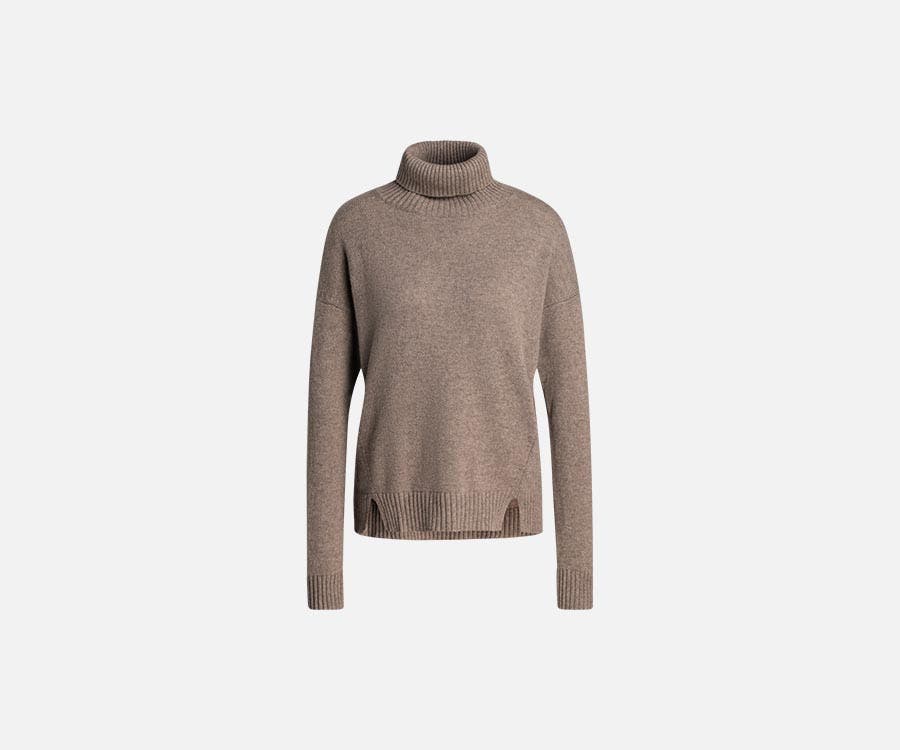 FTC Cashmere
New
Women's Cashmere Sweater
Sep 22, 2023 - Sep 5, 2024
Now newly arrived in our FTC Outletstore: Women's Cashmere Sweater
FTC Cashmere on our Online Shop¹
Exclusive, high-quality fashion in the FTC Cashmere outlet Metzingen
The FTC label stands for positive attitude to life and fair trade fashion made of the best knitwear for men and women. Founded in 2003, the family company has uniquely invested into their production chain. From the feed for the cashmere goats to the in-house production and constant quality control of the material - FTC Cashmere values the ownership of responsibility and creates fashion in accordance with their own ethical standards. The label sets itself apart through its moral and humane values. You can also make your own statement by choosing high-quality pieces in excellent, soft cashmere..
Discover the wide selection in the FTC® outlet Metzingen.
Women
Clothing
Pullover & Cardigans
Accessories
Men
Clothing
Pullover & Cardigans
Accessories
Sustainability, comfort and stylish looks – FTC Cashmere
Sustainable and fair production and work, this is the foundation of FTC Cashmere. The company owns its entire supply chain, and this is how it ensures and guarantees such a high standard. The brand assumes social responsibility for its employees and the environment. Thanks to its very own catalogue of rules for the treatment of animals, FTC Cashmere also assumes responsibility for handling its animals well. Cashmere is synonymous with exclusive fashion that feels good. FTC Cashmere combines this definition with an all-around positive feeling that you can feel comfortable wearing.

Whether it's a pullover made of pure, soft, quality cashmere, elegant dresses in cashmere mixes or clean pants with a pleasant feeling - for women or for men – The label FTC Cashmere is a winner in every way. Spoil yourself with the finest cashmere and visit our FTC Cashmere outlet close to Stuttgart. Outletcity Metzingen invites women and men to spend some time shopping and relaxing. Discover a wide selection in Metzingen and on our Online Shop and enjoy reduced prices by up to 70 % off. Get acquainted with comfortable and long-lasting clothing made of high-quality cashmere Buy exclusive fashion for less and treat yourself to an elegant piece from the FTC Cashmere outlet and discover the FTC Cashmere women's Sale in our Online Shop.
Read more
FTC Cashmere Outlet Store**
Opening hours
Address
Hugo Boss Platz 8
D-72555 Metzingen


Show map

To the App
Payment options in this store
* Compared to the manufacturers' recommended retail price if there is any.
** FTC Cashmere Outlet Store Metzingen - operating company: Cashmere World Shop GmbH | Josef-Gockeln-Straße 10/Etage 2 | D-40474 Düsseldorf
¹ The online shop is only available in German. Deliveries are made in Germany as well as to Austria and Switzerland.