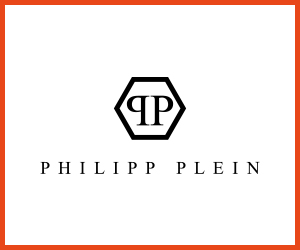 Philipp Plein
up to -65 %
on selected items
From 02/06/2020
Get up to -65 % off the retail price on selected items.
Unique creations at the Philipp Plein outlet
Philipp Plein stands for rock'n'roll extravagance down to the smallest detail. With the Philipp Plein store opening at OUTLETCITY METZINGEN, a dream has come true for many fans. At the Philipp Plein outlet, you will find your next eye-catching outfit at a favourable price. One thing is for sure: Philipp Plein does design extraordinary fashion. For more than 20 years, the German designer has been conquering the hearts of fashion lovers all over the world with his unique creations. Having started his career with the design of furniture and accessories, Philipp Plein finally established his luxury fashion label in 2008. The spirit has been extravagant, rock'n'roll and powerful from the beginning, with a provocative and dynamic appeal in every collection.
Philipp Plein fashion is a confident statement
The designer's spirit is visible in every piece and boosts the wearer's self-confidence. Philipp Plein definitely knows how to design biker jackets and t-shirts that turn heads. The label with international renown does not only sell high-quality clothes but a luxurious and positive attitude to life. Make a statement with stylish it-pieces and extravagant accessories that bring out your personality and put you in the spotlight.
Philipp Plein outlet – luxury on sale
At the Philipp Plein outlet, self-confident ladies will find expressive key pieces that guarantee admiring glances and gentlemen can go for rock'n'roll styles like cool jumpers and casual jeans or sweatpants. Extravagant Philipp Plein jackets and shoes are much sought after and the wide choice at the Philip Plein outlet including sweatshirts, hoodies, shorts and dresses leaves nothing to be desired. You will find everything you need to create modern looks with a rock'n'roll attitude and get compliments on your sense of style. Fill your wardrobe with luxurious styles of the international fashion label and enjoy greatly reduced prices. Find inspiration at OUTLETCITY METZINGEN and do not miss out on the sensational Philipp Plein sale. You have always dreamed of owning a pair of Philipp Plein shoes or a Philipp Plein jacket? Make it come true and shop the desirable creations by Philipp Plein in Metzingen at reduced prices.
Read more
Payment options in this store
*Philipp Plein Outlet Store Metzingen - operating company: CdC Cream della Cream Germany GmbH | Hugo-Boss-Platz 9 | D-72555 Metzingen