The fashion label Scotch & Soda, founded in 1985, convinces with figure-flattering classics and elaborately crafted fashion. Visit the Dutch fashion label Scotch & Soda Outlet in the Outletcity Metzingen and benefit from permanently reduced sale prices.
Focusing on qualities such as passion, design and innovation, you can discover Under Armour at the Under Armour outlet store in Outletcity.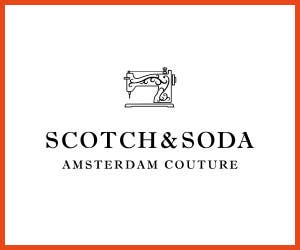 Scotch & Soda
up to -70 %
on selected items
from 31/05/2021
Enjoy up to -70 % off the retail price on selected items.
Scotch & Soda now in Metzingen
The Dutch fashion label Scotch & Soda is now available in the Outletcity Metzingen and stands out with figure-hugging dresses and extravagant fashion. The fashion label was founded 1985 in Amsterdam and the Dutch flair is still noticeable today. It all started with a small denim label for men. Today Scotch & Soda is an internationally known fashion company and is characterized by affordable and high quality fashion. The brand has been revived back in 2001. Since then, the three new owners have been paying particular attention to details when designing the collections. The brand includes apparel for women, men, girls, boys and children. Scotch& Soda offers an entire range of products from jacket to parkas, including the famous denimwear, on addition fragrances and accessories.
Scotch & Soda – global traveller inspired fashion
The Scotch & Soda designers are inspired by travelling around the world. This inspiration can be seen in the combination of fabrics and patterns from different cultures. In order to protect and respect these cultures, the company is following a social responsibility policy, which supports good working conditions, fair and sustainable fashion. The company is very organized and aims to improve the fashion industry and play its part. This includes, for example, the minimization of dependence on natural gas and fresh water consumption. In general, the company pays attention to sustainability and the work situation in its factories.
Scotch & Soda Shops
The fashion label from Amsterdam now operates more than 150 Scotch & Soda shops and more than 8,000 points of sale. The fashion label is internationally positioned and distributes from Amsterdam, via America to Japan. With its three lines: Scotch & Soda, Maison Scotch and children's collections, the company covers three different customer segments that are delighted with the attention to details in all products. Since 2015, the company is eager to grow at all levels and above all in Germany, and continue to develop. Therefore you have the chance to discover and be ispired by the detailed, trendy and fair Scotch & Soda´s fashion in the Outletcity Metzingen.
Read more
Scotch & Soda Outlet Store**
Opening hours
Address
Ulmer Straße 11-13
D-72555 Metzingen

+49 (0) 7123 8803866


Show map

To the App
Payment options in this store
* Compared to the manufacturers' recommended retail price if there is any.
** Scotch & Soda Store Metzingen - operating company: Scotch & Soda Retail GmbH | Siemensstraße 31 | D-47533 Kleve