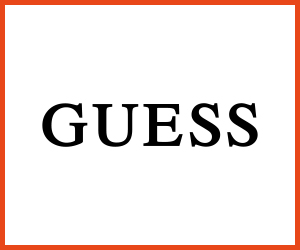 Guess
up to -65 %
On selected items
from 12/06/2020
GUESS currently offers you up to 65 % off the RRP on selected items.
Guess Outlet at OUTLETCITY METZINGEN
Known for its European styling, upscale image and glamorous collections, GUESS is one of the most widely recognizable brands across the globe with a style that dresses and accessorizes the world with fashionable clothing, handbags, watches, footwear and more. The GUESS collections are always fresh and striking with favourite jeans styles and new fits each season for both him and her, constantly affirming the brand's Denim DNA. The sexy, young and adventurous image envisaged by founders Maurice and Paul Marciano when they founded the company in 1981 has been depicted for over 30 years in the award-winning and inspirational advertising campaigns that have made GUESS a household name.
Read more
Payment options in this store
*Guess Outlet Store Metzingen - operating company: Guess Deutschland GmbH | Speditionstraße 7a | D-40221 Düsseldorf