Happy Lunar New Year!
From 10.02.2018 until 03.03.2018, you can experience the enchanting atmosphere of Lunar New Year with traditional decoration and cultural highlights. More information is available in our International Service Point.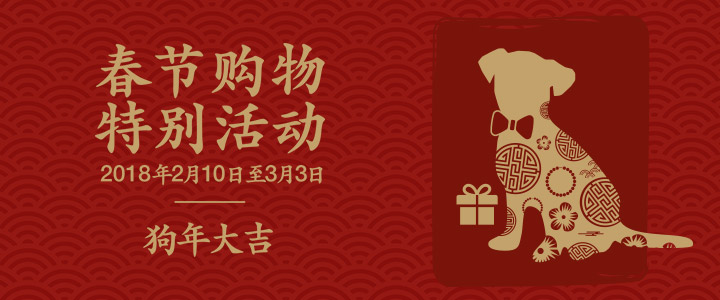 Like Christmas in the western countries, Lunar New Year is the most important festival and tradition for China and many other Asian countries like Korea and Vietnam. It is defined as the first day of the year, which is based on the traditional Chinese lunisolar calendar. During this festival, families are expected to get together. Different regions and countries have their own tradition. In China, most of streets and buildings will be decorated with red lanterns, children are happy about the red envelope with lucky money from parents and grandparents.
2018 will be the year of the dog; the dog represents loyalty, faithfulness and reliability.
International Service Point
WHERE EXCLUSIVE SHOPPING MEETS CONVENIENT SERVICE
Visit us if you require any information or service around OUTLETCITY METZINGEN and its stores. Our multilingual service team will gladly provide you with help and advice. As a visitor with permanent residence in a non-EU country, you will have the possibility to claim refund of the VAT paid on your purchase at OUTLETCITY METZINGEN on the spot. With this service, you can save time at airports. We are looking forward to welcoming you!

Address:
Reutlinger Str. 58
D-72555 Metzingen

Contact details:
Phone:+49 (0) 7123 – 9234945
E-Mail:service@outletcity.com

Opening hours:
Mon - Fri:10am - 8pm
Sat:9am - 8pm
Opening hours Reisebank:
Mon - Fri:10:30am - 8:30pm
Sat:09:30am - 8:30pm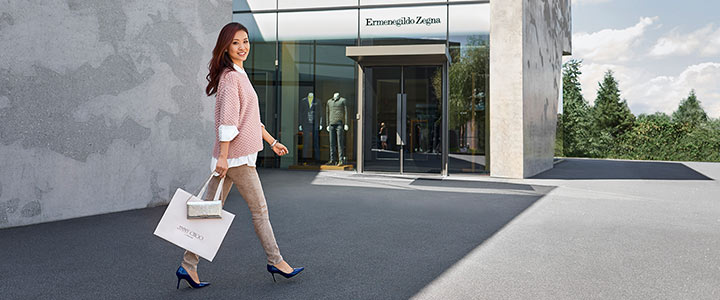 WHEN TAX-FREE SHOPPING MEETS "COULDN'T BE SIMPLER"
You have found what you were looking for in our outlet stores and come from a country which is outside of the European Union. Then you can just enjoy double benefits, as it's very easy to shop VAT-free at Outletcity Metzingen! The service team in our shops will be happy to help you: simply ask for a tax-free shopping form at the cash desk and ask the assistant to fill it in.