A metropolitan vibe, without being a city. An array of brands, without being mainstream. A mass of creativity, without being a museum. Outletcity Metzingen builds an eclectic bridge between fashion and art.
If you know Outletcity Metzingen, then you already appreciate cosmopolitan flair amidst major international design names. But this summer, the City is unveiling a new concept!
A new creative concept
Discover art under the open sky at Outletcity Metzingen! Be inspired by fascinating works by various artists in cooperation with PLATTFORM11, a collective of young artists from Stuttgart. You will find the art pieces all around Outletcity.
Outletcity Metzingen has supported the Stuttgarter artist collective PLATTFORM11 since their founding in 2016 and looks back on a long and successful cooperation. This project fills a gap in the collective's portfolio and presents the impressive creative diversity of the artists.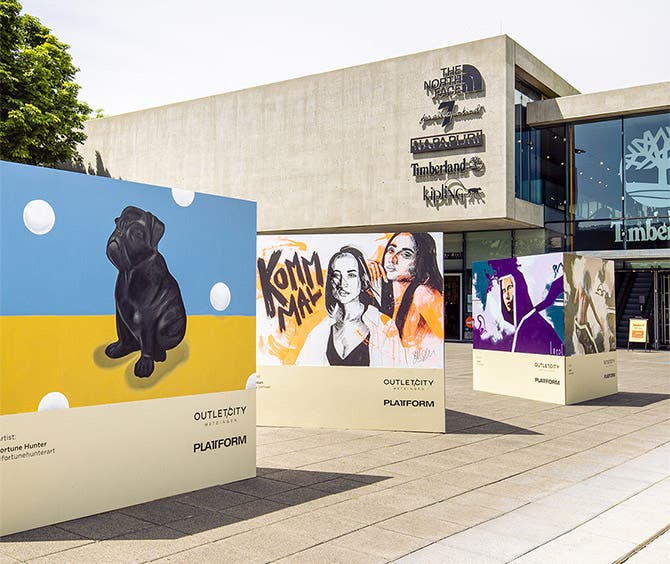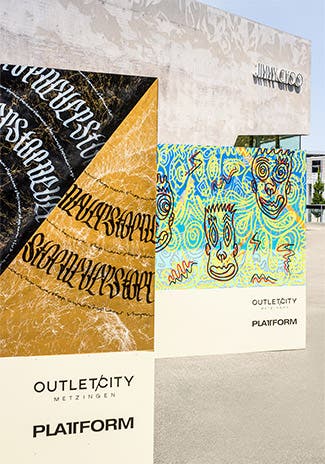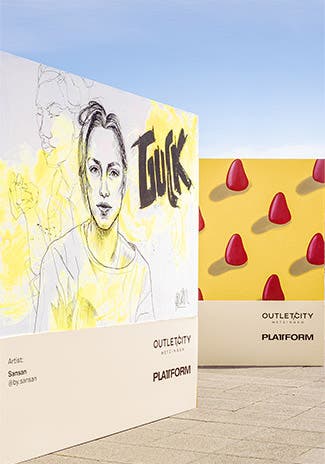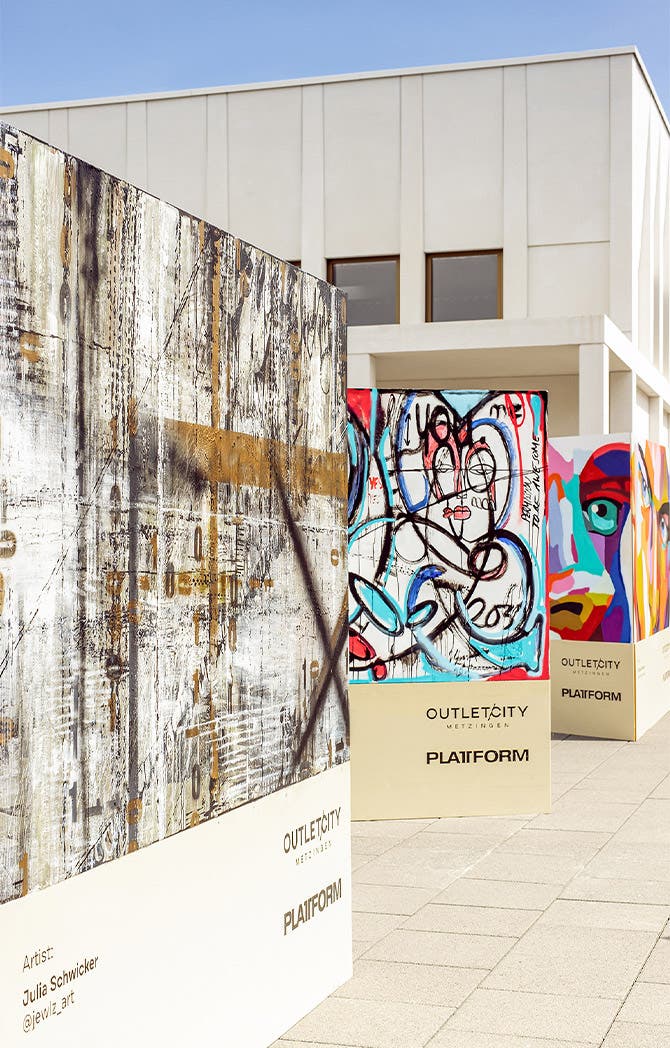 About PLATTFORM 11
Originally launched as "KUNSCHT" by a few emerging young artists, the collective has now grownto include over 30 creative talents who share the vision of raising the visibility of Stuttgart and the local region on the contemporary art map to close the gap between established art galleries and small niche exhibitions.
Discover the creative minds behind the works of the PLATTFORM11 outdoor art gallery at Outletcity Metzingen.
Up-and-coming artists alongside major design names - an inspiring combination
An urban environment, housed in award-winning architecture – what more fitting showcase for the work of the Stuttgart creative hub?
As a place of fascinating contrasts, Outletcity is once again proving that it is on a par with the major cities. And if you appreciate fashion, home, living & beauty, then you'll love the art!