Metzingen
Opening hours
| | |
| --- | --- |
| Mon-Fri | 10am - 8pm |
| Sat | 9am - 8pm |
METZINGEN
A romantic town with international flair
Known as the hometown of the brand Hugo Boss and for the innovative and modern architecture of its OUTLETCITY, Metzingen invites you to shop in the brand outlets surrounding Lindenplatz. And the town offers a whole lot more: the seven historic buildings around Kelternplatz bear witness to a centuries-old tradition of winemaking. They often constitute a breathtaking background for markets, festivals and cultural events.

In the area around Metzingen, the famous Swabian Alb biosphere area invites you to explore a region where nature is still unspoilt. Picturesque vineyards and meadows dotted with fruit trees radiate their own particular charm. Metzingen's attractions also include numerous facilities for sport.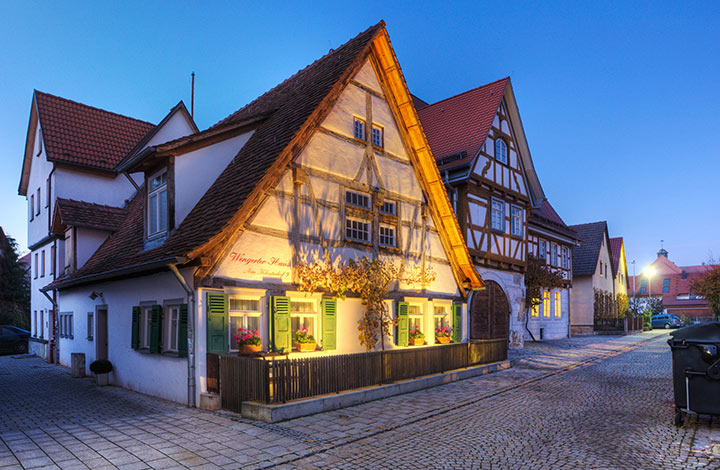 You will witness a town in a vivid and entertaining way, which is in constant change and full of contrasts. Come and explore the Swabian town Metzingen, and its historic corners, regional bonuses and modern architecture, with competent guides.
Tours available in German and English, other languages on request.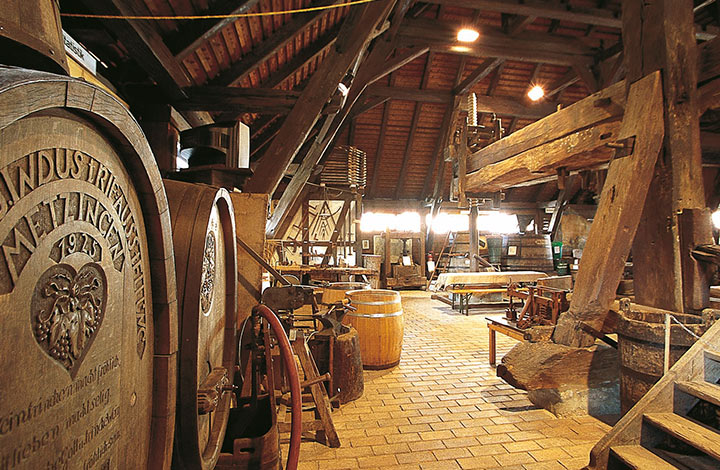 In the "town with the seven wine presses", wine has been made since the 11th century. The tradition of wine making has its home on the Kelternplatz. This historic, landmarked ensemble accommodates besides the wine store among others as well the wine-growing museum. Having been renovated at the end of 2009, the museum offers insights in the world of wines and wine-growing with a new museum educational service concept. Red wine, white wine, Mesecco or sparkling wine – feel free to discover these unique regional products after your in-depth shopping trip in the design factory outlets of OUTLETCITY METZINGEN, for example during a wine-tasting in the rustic atmosphere of the "Weingerter Häusle"; the landmarked house in the vineyard from the 17th century.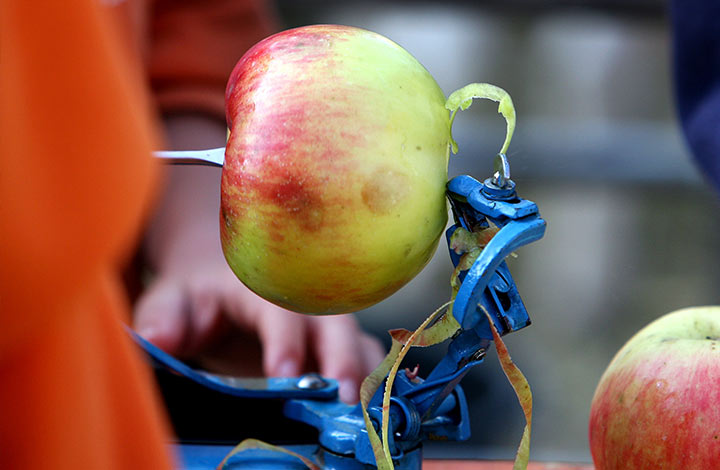 In addition to its centuries-old tradition of winemaking, Metzingen also has a long history of fruit cultivation. The apples brought to the area by the monks of the Zwiefalten monastery in the Middle Ages still represent a significant part of Metzingen culture. Today, the Fruit Cultivation Museum is situated in an idyllic spot between meadows dotted with fruit trees in the district of Glems. Enjoy a hands-on exploration of fruit growing during guided tours featuring various products from the region which make a visit to the museum as well a culinary experience.