Dear Guests,

Our Reisebank office at Outletcity Metzingen has closed its doors on 26/03/2023. Duty free shopping VAT refunds therefore cannot be processed on-site.

The following alternatives are available:
Submit your forms to the respective Tax Free organisation (Global Blue or Planet) after they have been stamped by customs upon leaving the EU. The refund will be credited to your credit card.
Visit a refund kiosk at the airport or train station. Just present your stamped and fully completed Tax Free Form and receive your tax refund – minus processing fees where applicable.
Outletcity AG is working to ensure that guests from outside the EU can once again receive their VAT refund at our on-site Welcome Center as quickly as possible. For any further questions, the experts at our Welcome Center are standing by to assist you.
Sincerely, Your Outletcity Metzingen
A day at Outletcity Metzingen is more than a shopping day.
It is a luxurious retreat.
Experience first-class service with satisfaction guaranteed. We have thought of every detail to offer you the most relaxing break possible. For the young ones, the Kids Camp awaits. Our international guests can enjoy the Reisebank branch office services. And for those who want to lean back and relax after their shopping day, the Shuttle Service is ready to serve.
Welcome Center
We invite you to our spacious Welcome Center on Hugo Boss Platz. You will find information and services about Outletcity Metzingen.
Everything relating to your shopping trip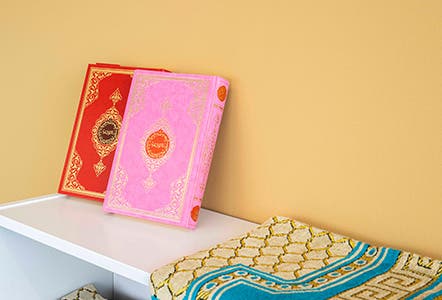 Prayer room
Time for reflection and prayer

Outletcity offers its Muslim guests a prayer room specifically tailored to their needs. Men and women can pray separately here. Prayer rugs, Qurans and separate washing facilities are also provided.

The prayer room is freely accessible during Outletcity's opening hours. It is located in the same building as the S. Oliver store, address: Enzian Höfe 1. The entrance is on the back side of the building. You can reach the room on the 4th floor easily via the elevator.
Lockers
Dear Guests,

due to technical problems, the lockers in the Outletcity are currently out of service. Alternatively, you can store your valuables, shopping bags, or luggage in the Welcome Center.

The Outletcity AG is working to ensure that this service will soon be available again.

Sincerely, Your Outletcity Metzingen
Free WIFI
Feel Connected to the World

The OUTLETCITY METZINGEN offers free Wi-Fi at numerous hotspots throughout the entire outlet area.

Here is how it works:
Connect to the Wi-Fi network called OUTLETCITY.COM
Open any web page.
An OUTLETCITY.COM page appears. Follow the instructions and look forward to complete flexibility.
Changing Places Toilet
A toilet to meet the needs of all people with a disability

The large handicap toilet is equipped with a gurney and lift. This toilet can only be accessed with a Euro-Key available in the Welcome Center upon presentation of a handicap identification card.

The Changing Places Toilet is located on the ground floor at Reutlingerstraße 63 beneath the escalator.
Baby changing room
Private moments for mother and child

We are of course equipped with a changing room for our smallest guests. Not only may daipers be changed here in peace without distractions; the intimate atmosphere provides a small break for mother and child.

You can find the baby changing rooms on our maps using the above symbol.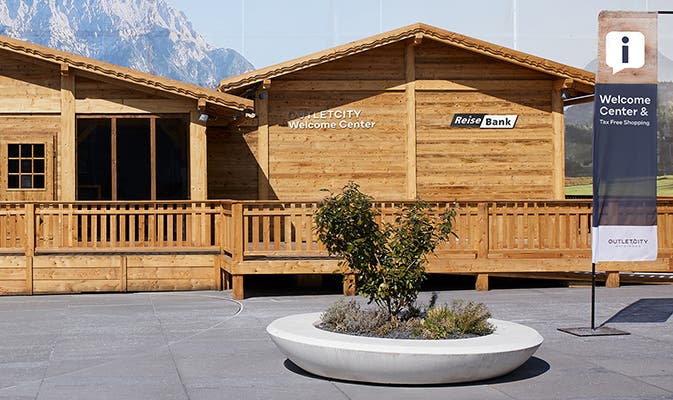 Welcome Center
Services:
Visitor's information
Drop off and store your purchases and luggage
OUTLETCITY giftcards information and purchase
Information about our Shoppingpass
Information about OUTLETCITY CLUB
Free wheelchair rentals
Free power bank rentals
Free child carriage rentals
and much more
Address:
Welcome Center
Hugo Boss Platz 2
D-72555 Metzingen

+49 (0)7123 9 234 945

Help & Contact
Welcome Center opening hours:
| | |
| --- | --- |
| Monday - Friday: | 10:00 am - 08:00 pm |
| Saturday: | 09:00 am - 08:00 pm |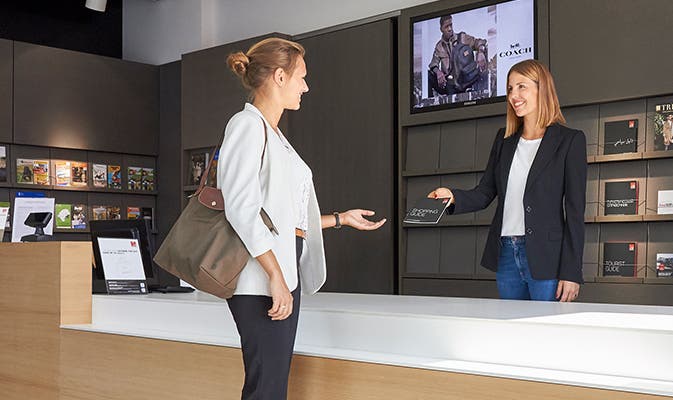 Tourist Information
Address:
Tourist Information
Lindenplatz 4
D-72555 Metzingen

Opening hours:
| | |
| --- | --- |
| Monday - Friday: | 10:00 am - 06:00 pm |
| Saturday: | 09:00 am - 04:00 pm |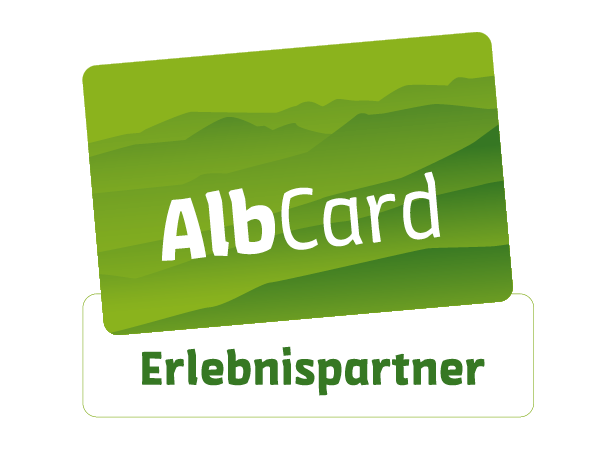 AlbCard
Your Albcard benefits at Outletcity Metzingen: Day pass for the parking garage & VIP Shopping Pass (available at the OUTLETCITY Welcome Center).

For more information about the Albcard and free attractions and benefits, please visit