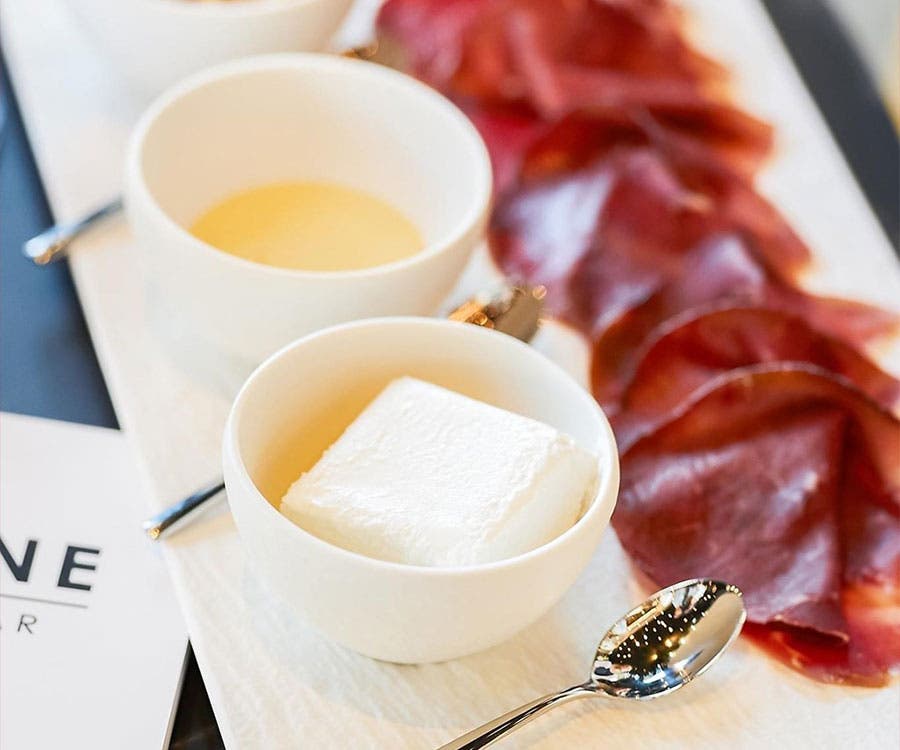 Bollicine Champagne Bar
MRRP € 28 € 20
Mortadella, caramelized figs and champagne
Dec 1, 2022 - Dec 31, 2022
Enjoy the Brut Réserve Champagne from Pol Roger with a plate of mortadella from the Bologna region with caramelized figs. The blend of the champagne consists of one third each of Pinot Noir, Pinot Meunier and Chardonnay from 30 different cru sites, up to 25 % Réserve wines are added to the cuvée.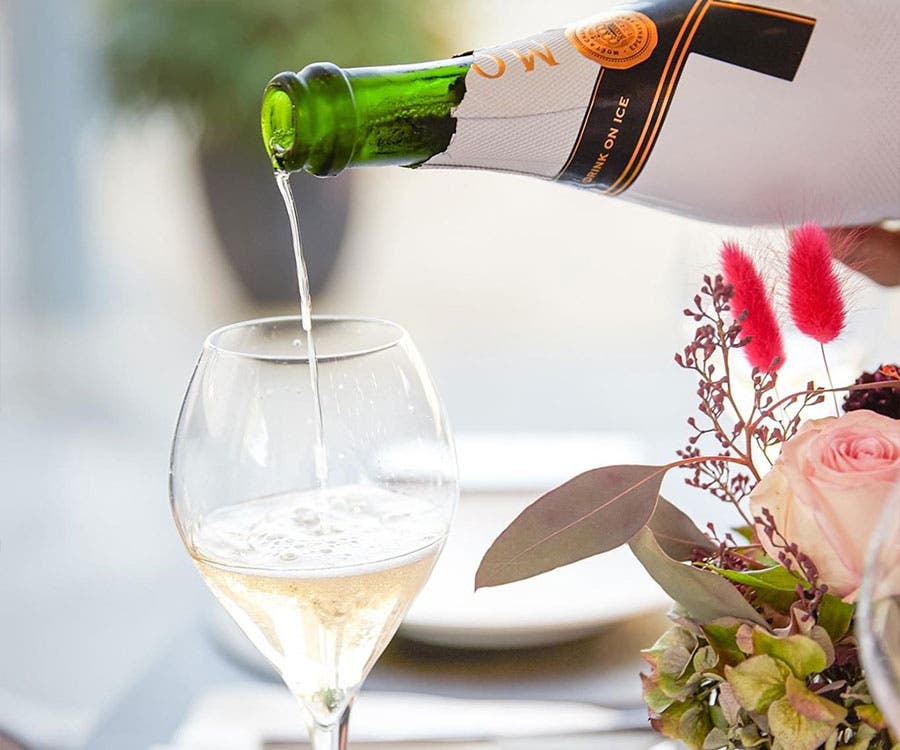 Bollicine Champagne Bar
MRRP € 35 € 25
Tagliatelle with a glass of Moet Ice Imperial
Dec 1, 2022 - Dec 31, 2022
Enjoy our Tagliatelle al Ragù Bolognese with Veal with a glass of Champagne 'Moet Ice imperial Brut'.
Welcome to the Bollicine Champagne Bar
Celebrate Luxury with Champagne

Bollicine Champagne Bar! The new Bollicine champagne bar in the heart of our luxury square, Schwenkel Areal at Outletcity Metzingen, welcomes you to take a sparkling shopping break!
Fine food day bar with cuisine for every meal of the day
Highly competent in champagne with a unique selection of different types and creations
Regional specialties from Reggio Emilia
Extraordinary meal concepts: Italian breakfast, cold cuts, Italian bites, Dolci's, Aperitivo and much more
Exclusive cooperation with Cipriani of Venice, the inventor of Carpaccio and Bellini
Modern architecture achieves first-class comfort and ambience
Inviting outdoor terrace in the heart of the bamboo field of our luxury square
Opening hours
Monday - Friday:
10 am - 9 pm
Address
Reutlingerstraße 71
D-72555 Metzingen

+49 (0) 176 70756605


Show map

To the App
Payment options in this gastronomy
* Compared to the manufacturers' recommended retail price if there is any.
**Bollicine Champagne Bar - Operating company: Clarida Germany GmbH | c/o Plecher-Rechtsanwälte | Amalienstr. 62 | 80799 München
Karten-code