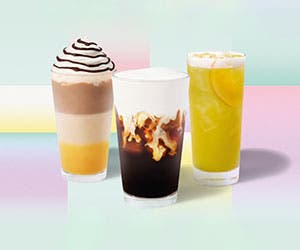 Starbucks
New
creamy or fruity cold beverages
May 3, 2022 - Sep 5, 2022
Creamy or fruity cold beverages! Now newly arrived in our Starbucks Coffee House. Available for selection: "Banana Split Frappuccino", "Salted Caramel Cream Cold Brew" or "Orange Mango Starbucks Refresha" (glasses may differ from picture).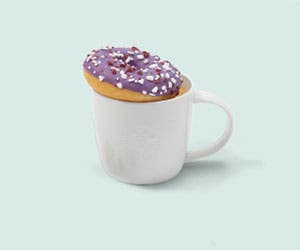 Starbucks
€ 5,49
Blueberry Donut + 1 Grande Caffè Latte
May 3, 2022 - Sep 5, 2022
Get the Blueberry Donut + 1 Grande* Caffè Latte for only € 5.49. This offer is also available in the Reusable Cup for only € 7.99. *Size Tall - € 0.50. Size Venti not available. Cannot be combined with other discounts.
Welcome to Starbucks Metzingen
Starbucks is more than just a place for coffee lovers. At Starbucks coffee house you can enjoy a delicious cup of our skilfully roasted and flavoured special coffees alongside the reliable and friendly service as well as the welcoming atmosphere.


Meeting place for coffee lovers
inviting atmosphere
first-class hot or cold coffee specialties and teas
rich assortment of American Bakery
unique coffees