Ein ganz besonderer Tag mit vielen Vorteilen für OUTLETCITY CLUB Mitglieder
Freuen Sie sich jeden Mittwoch aufs Neue über die einmalige Chance in Metzingen von exklusiven Preisvorteilen zu profitieren. Unsere teilnehmenden Premium- und Luxusmarken vergeben mindestens -70 %* auf eine mit Stilgespür getroffene Auswahl an Artikeln, die wöchentlich wechselt.

Zudem bieten Ihnen auch ausgewählte Restaurants der Outletcity einen exklusiven Rabatt bei Ihrem Besuch am Mittwoch. Verpassen Sie kein Angebot Ihrer Lieblingsmarke und melden Sie sich im OUTLETCITY CLUB an.
Am Mittwoch erwarten Sie erlesene Angebote zu Vorteilspreisen bei diesen und vielen weiteren Marken
Registrieren Sie sich jetzt um alle Angebote zu entdecken!
So erhalten Sie Zugang zu den Angeboten
1
Anmelden
Melden Sie sich kostenlos und unverbindlich im OUTLETCITY CLUB an. Tragen Sie Ihre E-Mail-Adresse ein und vergeben Sie ein Passwort.
2
Angebote entdecken
Entdecken Sie in Ihrem "Mein Konto Bereich" Angebote in Form von Coupons. Laden Sie zusätzlich die OUTLETCITY App auf Ihr Smartphone, um Ihre Coupons griffbereit zu halten.
Jetzt App downloaden
Europas No. 1 Outlet
By sales area or size - Market report, https://www.outletcity.com/de-de/shop/auszeichnungen/
Zertifiziertes Outlet
According to TripAdvisor LLC, as of May 2019, www.tripadvisor.de/TripAdvisorInsights/w604
Numerous cooperations with VOGUE, GQ and GLAMOUR
Courtesy of Condé Nast Verlag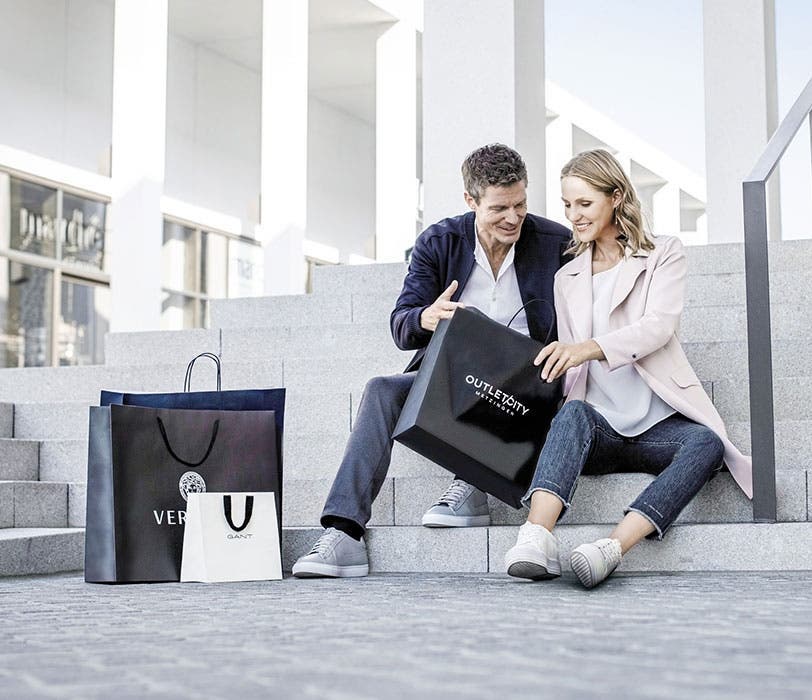 Outlet Shopping geht auch online
* Gegenüber der unverbindlichen Preisempfehlung der Hersteller, soweit es eine solche gibt. Für alle Angebote gilt: nicht mit anderen Aktionen oder Rabatten kombinierbar, nur gültig solange der Vorrat reicht; nur gültig im angegebenen Zeitraum, das Angebot gilt nicht für bereits getätigte Einkäufe; keine Barauszahlung; Änderungen und Irrtümer vorbehalten

** Detaillierte Informationen zum Angebot finden Sie in Ihrem persönlichen OUTLETCITY CLUB Kundenbereich.