Discover the new FENDI store at Hugo-Boss-Platz 10.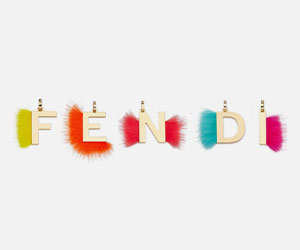 Fendi
€260€99
Personalize your item with your initials
Until 24/12/2019
Personalize your new Fendi items with the letters from the click collection. Buy each letter for 99€ instead of 260€ .
Elegance at FENDI Outlet
The house of FENDI was established by Adele and Edoardo Fendi in Rome in 1925. The opening of the first FENDI boutique– a handbag shop and fur workshop followed. Soon winning international acclaim, FENDI emerged as a brand renowned for its elegance, craftsmanship, innovation and style.
In 1965, the collaboration with Karl Lagerfeld begins and continues today. In 1992 Silvia Venturini Fendi seconds Karl Lagerfeld in the creative direction. In 1994 she is given responsibility of leather goods accessories and then the direction of the kidswear and menswear lines.
In 2000 the LVMH Group acquires FENDI becoming in 2001 its majority shareholder. Today FENDI is synonymous with quality, tradition, experimentation and creativity.
详细阅读
*Fendi Outlet Store Metzingen - 运营商 : Fendi Germany GmbH | Gisela-Stein-Straße 6 | D-81671 München