SUNDAY OPENING
Visit our Sunday opening on 29th October 2017 from 1pm until 6pm and enjoy fantastic shopping highlights, a culinary autumn market, live music entertainment and fun & games for our youngest visitors. An eventful Sunday for the whole family!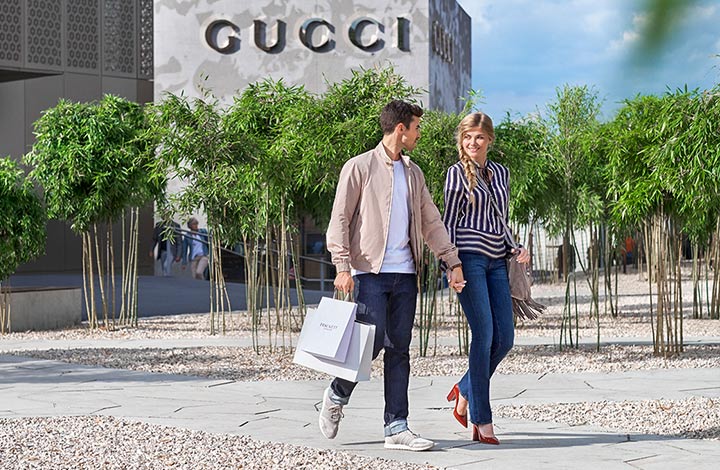 Discover our shopping specials for the whole family on Sunday opening. Get inspired!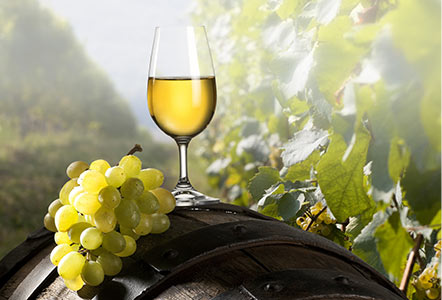 CULINARY AUTUMN MARKET
Try, enjoy and buy regional products: on Sunday opening, the Lindenplatz will turn into a culinary autumn market with wines from Metzingen, delicious bakery products, sandwich spreads, mustard sauces different types of cheese and much more.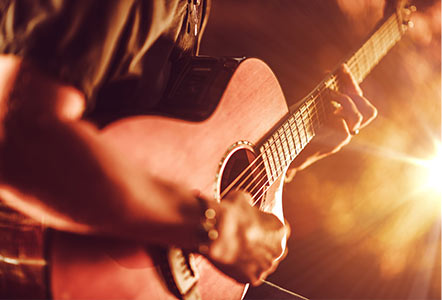 AUTUMN BEATS
From 1pm until 7pm, the guys of the band "Line In" will perform next to the Schwenkel stairs, creating a feel-good ambience with the right beats. Relax in our autumn lounge and enjoy a musical trip through the history of rock and pop music with cool classics and beautiful ballads.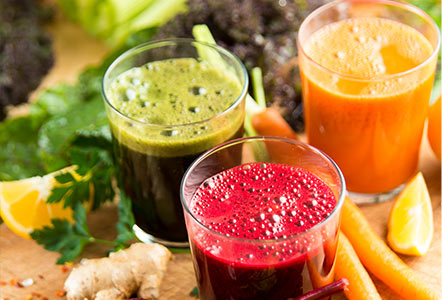 ENERGY BOOST FOR THE NEW SEASON
The healthy and tasty juices by Juice me are made of fresh high-quality ingredients and revitalize body and mind with an extra portion of vitamin C.
You'd rather have a cup of coffee? No problem. The Tazza Mobil has many years of experience and serves its delicious coffee specialities at OUTLETCITY METZINGEN on Sunday opening.
You will find both booths below the Schwenkel stairs.
MERRY-GO-ROUND
On Sunday opening, our young guests won't miss out: after 11am, the merry-go-round in front of the Guess store invites to take a ride.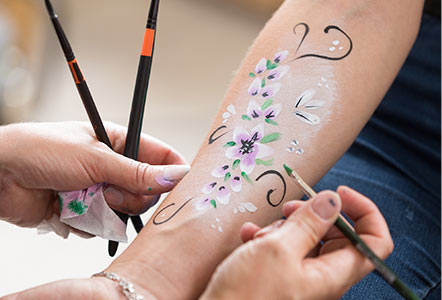 FACE PAINTING FOR KIDS
In front of our building in Mühlstraße 5 which offers brands for kids, we offer cost-free imaginative face painting for children with many colours and glitter - and make kids' hearts flutter.
On Sunday opening the child care of OUTLETCITY METZINGEN will be open from 12:30pm until 6pm. On the 3rd floor of the Joop! building, kids aged 3 to 12 are welcome to play and romp about to the heart's content.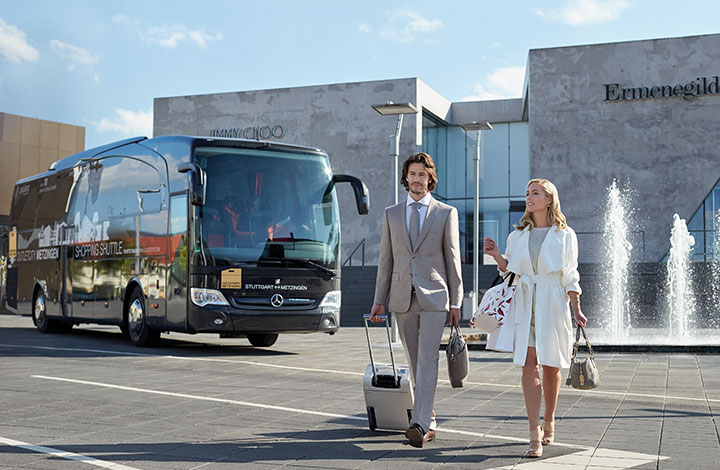 For those who prefer a stress-free journey from Stuttgart to Sunday opening at OUTLETCITY METZINGEN and back, we offer our Shopping Shuttle service from EUR 5.
Line 1
Line 2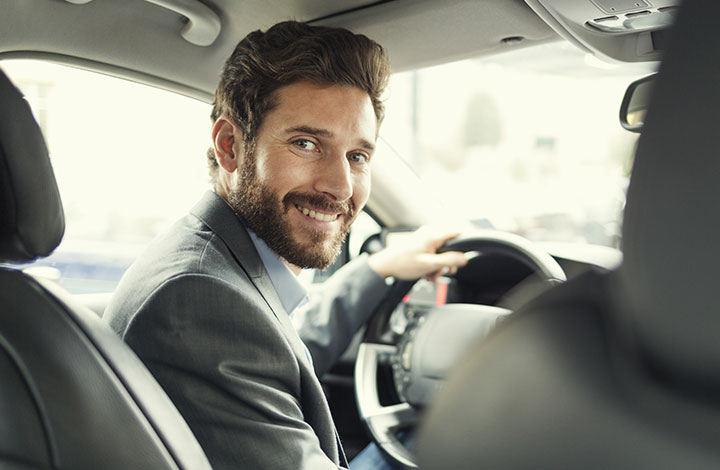 ADDITIONAL PARKING SPACES AND COST-FREE BUS SHUTTLE
For visitors who arrive by car, the clearly signposted car parks in the industrial area (Carl-Zeiss-Straße) are free of charge. Every 15 minutes the cost-free shuttle service will conveniently bring you from the parking space to the city centre, to OUTLETCITY METZINGEN and to the car parks P5 – P7.
Map
Shuttle