What happens in the OUTLETCITY METZINGEN? Get brand new details and exciting updates about the City of Fashion!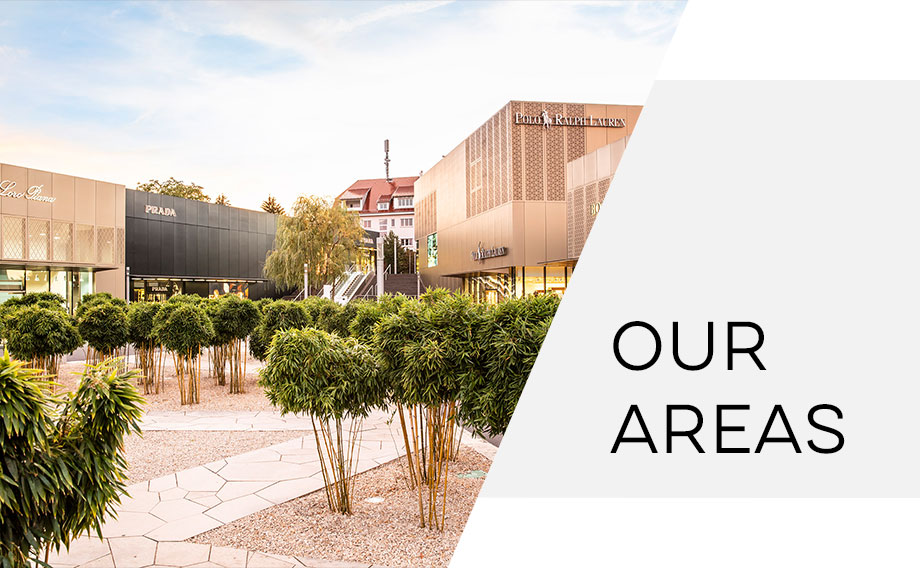 WELCOME
Accompany us on a virtual tour through our areas.
WELCOME
Accompany us on a virtual tour through our areas.
WELCOME
Accompany us on a virtual tour through our areas.
Impressions from our events
Upcoming openings and movings
Current openings and movings
The OUTLETCITY in transition
Insight into the Gänslen & Völter area
The City of Fashion is expanding its already extensive range of premium and luxury brands. Internationally renowned brands such as Bottega Veneta, Dolce & Gabbana, Etro, Gucci, Polo Ralph Lauren and Tommy Hilfiger have recently been added to the collection: including world-famous brands such as Breitling, Karl Lagerfeld, Philipp Plein, Valentino, Versace and many more. The outstanding range of products is reduced by up to -70% all year round (compared to the manufacturers' former recommended retail prices, where available).

In addition to the fashionable highlights, guests can also expect a varied culinary offer. Gastronomy stars such as Marché Mövenpick, Starbucks, Amorino and many others will delight you with their range of products. The gastronomic concept of the OUTLETCITY is rounded off by the variety of restaurants and cafés in the city centre of Metzingen - there is certainly something for every taste!

The picturesque town, 30 kilometres south of Stuttgart and about two hours from Frankfurt, Munich and Zurich, is the most successful factory outlet in Europe with about 4 million visitors from 185 countries every year. Since autumn 2019, the world's largest BOSS outlet awaits visitors as a further milestone in history. But Metzingen has much more to offer. The old town, which is well worth seeing, combined with modern, award-winning architecture, lies in the middle of a biosphere area rich in tourist attractions.