What happens in the OUTLETCITY METZINGEN? Get brand new details and exciting updates about the City of Fashion!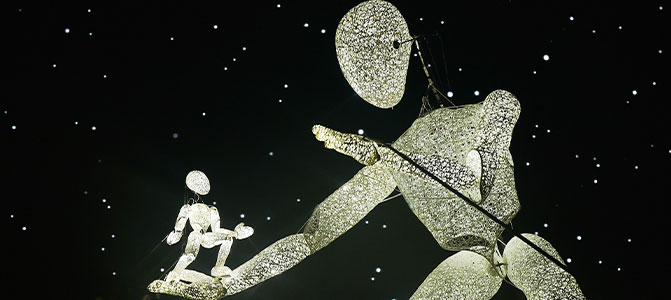 Dundu - Giants of Light
Dundu arrives on 14/12/2019 at 16.30 o'clock in the Outletcity Metzingen.

Experience the oversized figure of light, which began in the studios of the Kunstverein der Wagenhallen in Stuttgart, in a fascinating interplay with its surroundings and live music.

The world's largest free-playing doll is brought to life by five players in harmony with the music. Through its transparent appearance, viewers can express their fantasies in Dundu and create a subtle collective consciousness. The viewer's gaze creates a person out of Dundu and a creative togetherness develops.
The large puppet becomes a projection screen for the audience, capable of accepting different characters and inspiring them to dream.

Farewell, Shopping bag? Not quite!
We are only parting ways with the logo featuring the stylised square bag, which has been the face of OUTLETCITY for decades. In close cooperation with internationally renowned advertising agency Leo Burnett, a premium brand identity has been created to reflect the company's new strategic focus. The newly designed trademark now features clean, modern lettering. It represents fashion expertise, internationality and self-confidence and forms the harmonious roof under which all brands at OUTLETCITY find a home.
As well as the new design concept, the image campaign also conveys clear messages. Fashion enthusiasts will find exactly what they are looking for – without being too mainstream. The awardwinning architecture exudes a real fascination – without being a museum. OUTLETCITY is an important destination for city trips – without being a metropolis. Around four million visitors to OUTLETCITY each year are proof that it has long since become an important tourist destination. An outlet that has well and truly outgrown the classic image. With an omnichannel concept, the pioneer of factory sales is well on track for the future and providing a response to people's changing needs and shopping preferences. Via the digital shopping cart, two million parcels have been sent out to customers in Germany, Austria and Switzerland. Building a bridge between the digital shopping world and classic retail has been more than successful. In future, OUTLETCITY METZINGEN will offer an all-round lifestyle experience with its own customer club and a wide range of services that will enthuse its visitors.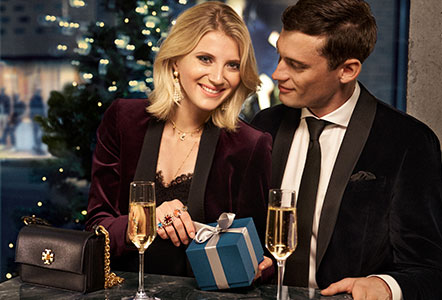 Look forward to successful gift shopping in our big X-MAS Sale and discover new surprises every day in our advent calendar.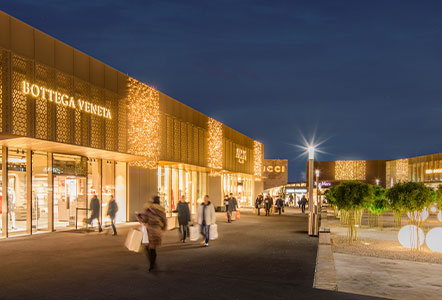 Experience magical shopping moments in an atmospheric atmosphere and fulfill your personal Christmas dreams - and those of your loved ones!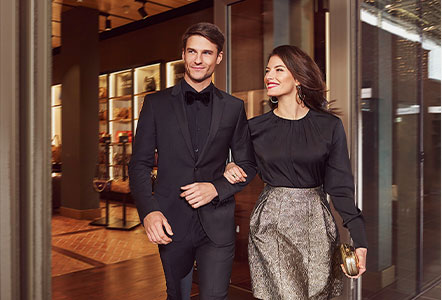 Enjoy additional price advantages from 05.12.2019 - 18.12.2019 and secure an additional -10%* in participating OUTLETCITY METZINGEN stores.
Impressions from our events
Current openings and movings