TCHIBO PROZENTE HAS MOVED. YOU WILL FIND THE NEW STORE AT REUTLINGER STRASSE 22.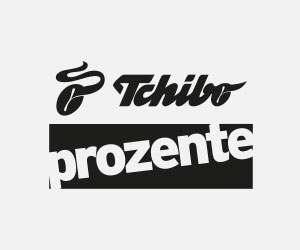 Tchibo Prozente
up to -70 %
Opening offers
31/07/2020 - 15/08/2020
Celebrate with us the reopening of the Tchibo Store and get up to -70 % of the RRP on numerous articles.
The full Tchibo range and many items at even more attractive prices!
Founded by Max Herz in 1949, for more than 60 years, Tchibo has been synonymous with freshness and quality in the coffee market. From its original business of sending coffee by post, Tchibo has developed into a company with international operations, extending into many more sectors than its traditional coffee sales. Over the years, Tchibo has consistently expanded both its portfolio and distribution channels, providing variety and quality to global markets with its strong brands.
In addition to weekly changing themes, over a total of 3 floors the Tchibo store in Metzingen offers a permanent wide selection of attractive items for children, household, lifestyle and leisure, as well as men's and women's clothing All in Tchibo quality - and at even more attractive prices!
In the coffee bar on the first floor, customers can savour the fascinating world of coffee and enjoy coffee specialities at top prices.
Read more
Payment options in this store
* Compared to the manufacturers' former RRP if there is any.
** Tchibo Store Metzingen - operating company: Tchibo GmbH | Überseering 3 | D-22297 Hamburg
This brand also offers price-oriented, reduced and unreduced articles.