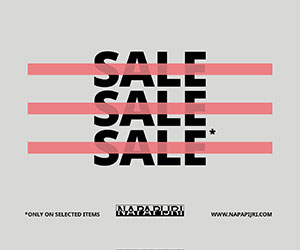 Napapijri
-70%
on the spring summer collection
From 15/08/2019
Enjoy 70% off the outlet price on the spring/summer collection. Icons excluded.
Napapijri at Metzingen
Napapijri was born in 1987 in the shadow of Europe's highest peak, Mont Blanc, where an Italian manufacturer of travel bags gave outdoor apparel a new meaning by combining innovative materials and close attention to style. Secure in our past, we proceed into the future with optimism, looking forward to unlock new possibilities, new shapes and technologies.
Read more
*Napapijri Outlet Store Metzingen - operating company: VF Germany Services GmbH | Otto-Hahn-Straße 36 | D-63303 Dreieich