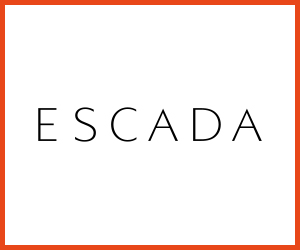 Escada
up to -70 %
on selected items
from 24/06/2020
Get up to -70 % off the retail price on selected items (exceptions are possible).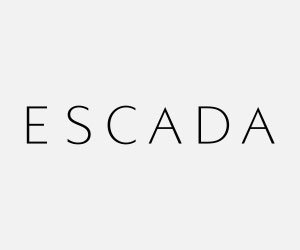 Escada
-30 %
Buy 2 items
until 31/08/2020
Buy 2 items from the spring/summer range and receive an additional 30 % off your purchase.
ESCADA - Elegance and colour for confident women
The internationally renowned Munich-based luxury fashion label ESCADA brings extravagance and colour to the OUTLETCITY METZINGEN. The ambience of the ESCADA outlet is suffused by those features which unmistakably characterise ESCADA fashion: dazzling colours, elegance, femininity, confidence, a zest for life – and the highest quality. The range is made up of premier items from the previous season's collection and highly coveted samples at savings of 40% to 80% compared to the original price. Are you searching for a ball gown for that perfect entrance or do you want to feel like a star on the red carpet at the Oscars? Then be sure to set aside plenty of time for the ESCADA outlet.
ESCADA: Timeless luxury in every colour
ESCADA captivates first and foremost with colour. If you love vibrant clothes, then you are in the best hands at ESCADA. Uniquely, the elements in each collection have always been co-ordinated so that they can be combined over several seasons yet remain on trend. Their range and variety have made ESCADA an irreplaceable brand. With innovative colour combinations, embroidery, animal prints and pattern mixes, the label captured the spirit of the 1980s just as it fulfils the fashion dreams of style-conscious women today. Thanks to landmark innovations such as spectacular knit designs with exquisite intarsia, appliqué for jackets and jumpers and cleverly elaborate leather prints, this premium brand has enjoyed a constant stream of successes as its collections have steadily grown. Not surprising then, that international top models such as Isabeli Fontana feature in ESCADA advertising.
How ESCADA brought colour to the fashion world
ESCADA was founded by the Swedish top model Margaretha Ley and her husband Wolfgang in 1976, after she had bet and won on an Irish racing horse of that name. Two years later, the Leys presented their first collection: sporty yet elegant, it democratised haute couture and offered first-class style at affordable prices. By 1989 the company had already become one of the world's leading retailers of luxury ladies' fashion. 1990 saw the launch of its first perfume, which was followed by several more irresistible fragrances, such as Especially ESCADA in 2011.
Today the Munich-based fashion label continues to captivate with glamorous and feminine cocktail and evening wear and a distinctive look that shapes the brand's image. Both the ESCADA and ESCADA Sport lines are designed to offer the ideal outfit for every occasion: for daytime and evening, for business, and for leisure and sport. They are accessorised with ESCADA's own collection of handbags and eyewear.
Read more
Payment options in this store
* Compared to the manufacturers' former RRP if there is any.
** Escada Outlet Store Metzingen - operating company: ESCADA Outlet GmbH | Einsteinring 14-18 | D-85609 Aschheim