Dive into the lively ambience of Miami and experience Outletcity in the look of the inspiring Florida summer destination. You'll find the perfect blend of shopping and relaxation where you can enjoy the sunshine among the palm trees and chill atmosphere – beats, bars and stages included!
You'll find the perfect blend of shopping and relaxation where you can enjoy the sunshine among the palm trees and chill atmosphere – beats, bars and stages included!
Meditation, Music & Miami
The heart of the city becomes a relaxing oasis on Fridays: starting July 28th, Yoga Liebe is offering sessions to boost the mind, body and soul on Hugo Boss Platz.
sale
Up to -70 %* in Metzingen and the online shop.
Learn more
Styles on our Online Shop
Vacation favorites in the Outletcity online store
*Compared to the manufacturers' former recommended retail price if there is any. To all offers applies: Only valid on selected items. Not valid in combination with other promotions and discounts and only as long as stocks last. The offers do not apply to purchases already made; no cash payout; no cash refund; subject to changes and errors details in all participating stores and on www.outletcity.com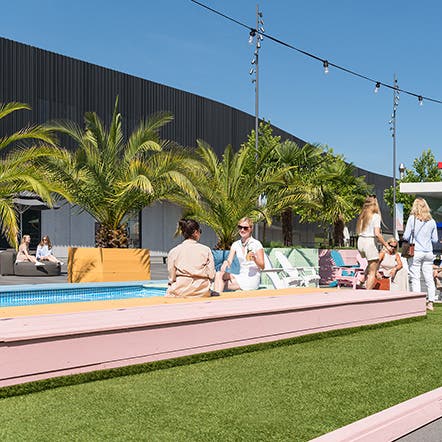 Vitamin Sea
Ready for a vacation? There's a sea breeze moving through the city. At City Beach, you can really relax among the inviting sunchairs and lounges.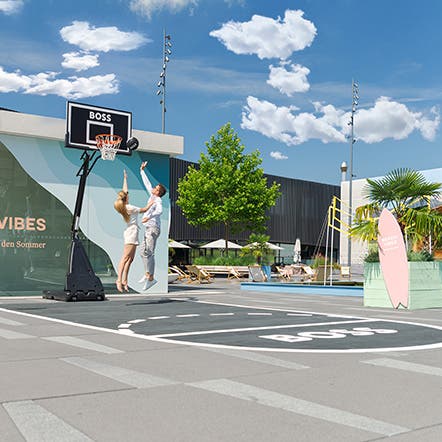 Sports & Fun
Beach volleyball, basketball court & table tennis for that true summer feeling! The best part: from 04/07 - 06/07/22 BOSS invites you to play ball.

During the ball game, you will receive 5 shots. For 3 or more baskets, you will receive a prize. The prizes come as cards redeemable at the cash register, which reward additional rebates. Prize = € 10 rebate (minimum purchase value € 100)

Our promoters are responsible for overseeing and ensuring the smooth distribution of the prize cards.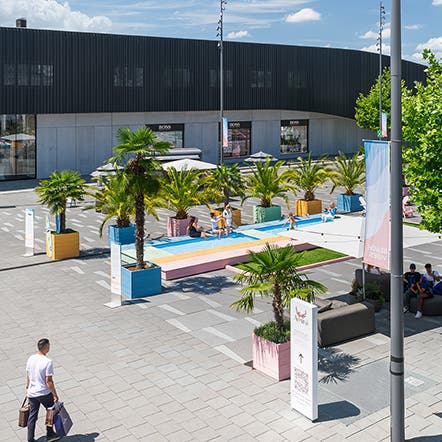 Holiday Flair
For those vacationing in the city, the ultimate summer paradise is here: with lights, palm trees, surf boards, sound cubes and a beach house, you can't help but feel like you're on vacation!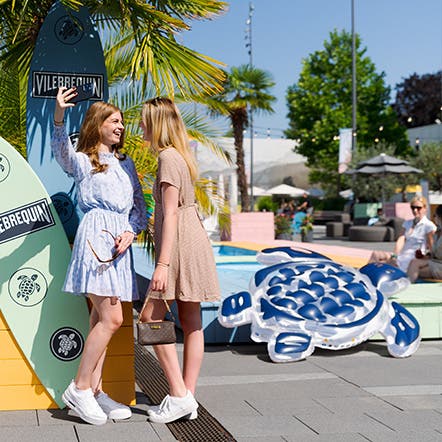 Greetings from Venice Beach
For unforgettable moments, the photopoint at Hugo Boss Platz is the perfect backdrop to create vacation memory keepsakes: take a selfie at our Rainbow Beach House and you could win our game on social media from 13/06 – 18/06/22

Relax at Outletcity Beach and get a cool snapshot with our Vilebrequin surfboards – just like in Venice. To complete the day at the beach, Vilebrequin has iconic and stylish beach fashion for you.

And it keeps getting cooler: whoever presents a selfie taken at the photopoint at Hugo Boss Platz will receive a 10 % discount on the ready-to-wear selection for the whole family in the Vilebrequin store.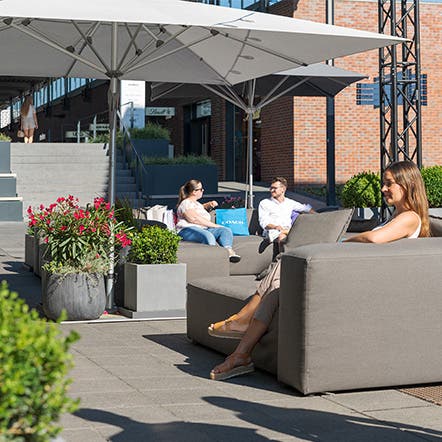 Relax'n'Chill
Wanderlust? We're bringing you beach vibes right here in the city! On Hugo Boss Platz, at P2 and on Lindenplatz there are inviting lounges to relax in. What is particularly recommendable is the brand lounge by COACH at P2: in addition to stylish seating, hungry guests will find something to sate their hunger.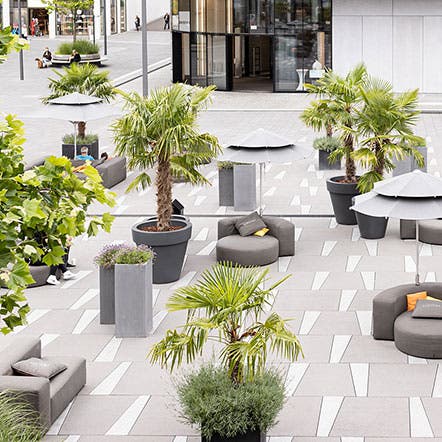 California Dreamin
Relaxen Sie am Outletcity Beach und sichern Sie sich einen coolen Schnappschuss mit unseren Vilebrequin Surfbrettern – fast so wie in Venice. Passend zum Tag am Strand finden Sie bei Vilebrequin ikonische Beach-Mode mit Stil.

Und es wird noch cooler: Wer mit einem Selfie von unserem Fotopoint den Vilebrequin Store am Hugo Boss Platz besucht, erhält 10 % Rabatt auf das Ready-to-wear Sortiment für die ganze Familie.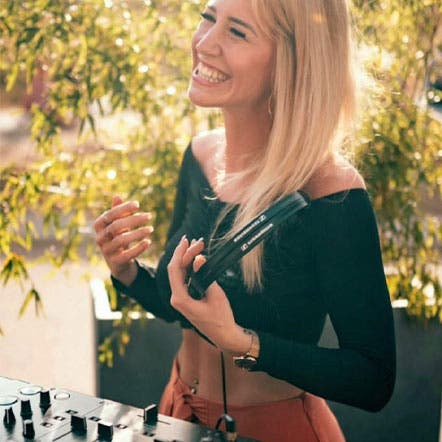 Live Music Acts
For the perfect summer sound, the Beach Club on Hugo Boss Platz invites you to live acts so you can tune into your vacation feeling! In August, our live acts will provide a holiday flair and festival atmosphere.

Music programme:

Friday, 29/07 (5 pm - 10 pm): Salman Soul (70`s Funk/Soul)
Friday, 29/07 (5 pm - 10 pm): DJ IRA (Schwenkeltreppen)
Friday, 29/07 (5 pm - 10 pm): Vitali & Brian (Lindenplatz)
Thursday, 04/08 (5 pm - 9 pm): Toni Mogens (Singer/Songwriter)
Friday, 05/08 (4 pm - 8 pm): DJ IRA
Saturday, 06/08 (2 pm - 8 pm): DJ Marcus Fischer
Thursday, 11/08 (5 pm - 9 pm): Vitali & Brian
Friday, 12/08 (4 pm - 8 pm): DJ IRA
Saturday, 13/08 (2 pm - 8 pm): DJ Marcus Fischer
Thursday, 18/08 (5 pm - 9 pm): Vitali & Brian
Friday, 19/08 (4 pm - 8 pm): DJ IRA
Saturday, 20/08 (2 pm - 8 pm): DJ Marcus Fischer
Thursday, 25/08 (5 pm - 9 pm): Vitali & Brian
Friday, 26/08 (4 pm - 8 pm): DJ Marcus Fischer
Saturday, 27/08 (2 pm - 8 pm): DJ Marcus Fischer